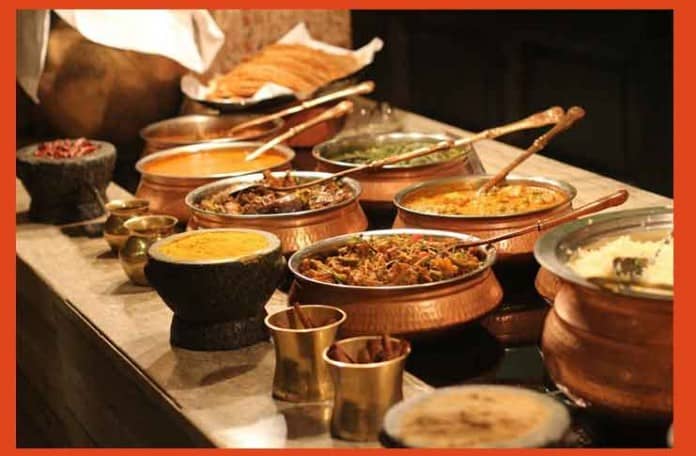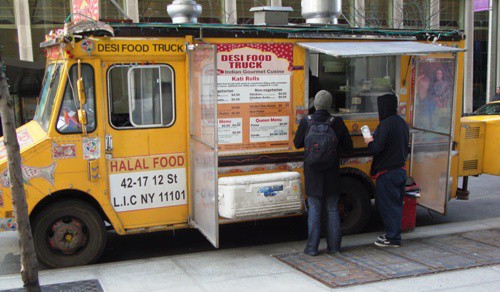 Two weeks ago I had a Bombay spicy biryani from the My Biryani cart, and I was in the mood for biryani again.  I have been to the Biryani Cart a few times recently, so this time I decided to try the chicken biryani from the Desi Food Truck.
I first ran across the Desi Food Truck last year down on East 27th St, but they have been parking on 50th St between 6th & 7th Ave for a while now.  That location is much easier for me to get to during lunch – and they even put wind screens on the truck, which is a nice touch during this cold, windy winter.
Today's Lunch is a chicken biryani ($6) from the Desi Food Truck.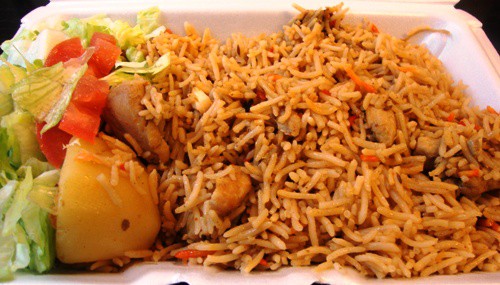 When I got back to the office and opened the container, lunch was very aromatic.  Indian food is usually pretty fragrant, and this dish was too.
There were big chunks of white and dark meat chicken mixed in with basmati rice, which were tender and moist.  Everything was nicely spiced with cloves, cinnamon, cardamom, cumin seeds and who knows what else.  Even though I took a cooking class last year on How To Cook Indian Street Food, I'm still far from an expert on the subject.
There must have been chili powder in there too, because lunch definitely got hotter as it progressed.  The last third of the meal was plenty spicy, and I like spicy food.
In addition to the biryani, there was half a potato, which needed to be cooked more.  There was also a small side salad, which I didn't try.  It looked fine, I just wasn't in the mood.
Today's Lunch was good.  I wouldn't say it's the best biryani in town, but for $6, it was a decent value.
At this point, I've had several lunches from the Desi Food Truck, and so far my favorite was the chicken onda (chicken and fried egg) kati roll.  Now I want one! Just thinking about their chicken onda kati roll gave me a hankering for it.