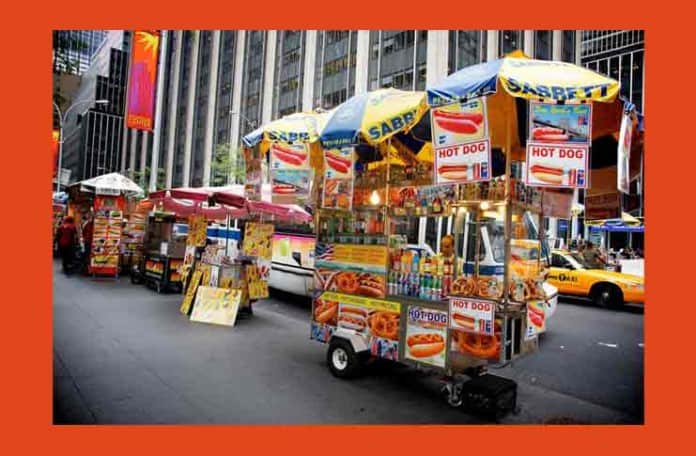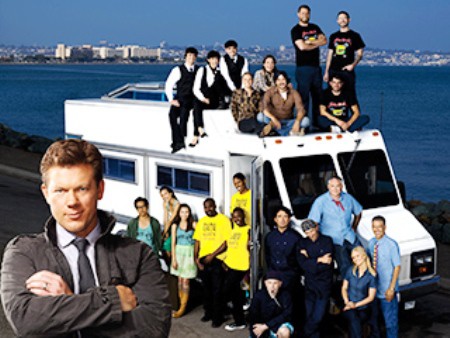 The Great Food Truck Race starts tonight at 10pm on the Food Network, hosted by Tyler Florence.  I'm not a big Tyler Florence fan, but do love good food trucks.
The premise is that seven food trucks start with empty trucks and are given challenges in each stop across the country.  They have to buy food, cook it and sell as much as possible without using twitter or facebook.  The loser drives home and the winners move on to the next city.  The final winner gets $50,000 and is driven back across the country on a flat-bed truck.
The seven trucks include: Austin Daily Press (Austin, Texas), Crepes Bonaparte (Fullerton, Calif.), Grill 'Em All (Los Angeles, Calif.), Nana Queens (Culver City, Calif.), Nom Nom Truck (Los Angeles, Calif.), Ragin' Cajun (Hermosa Beach, Calif.), and Spencer on the Go (San Francisco, Calif.).  Click here for team bios.