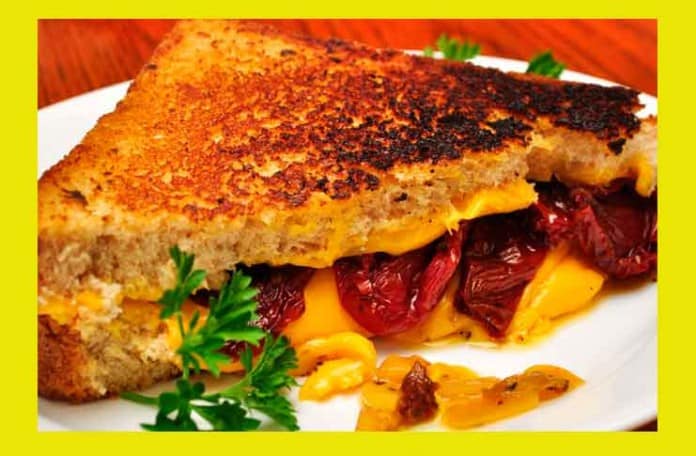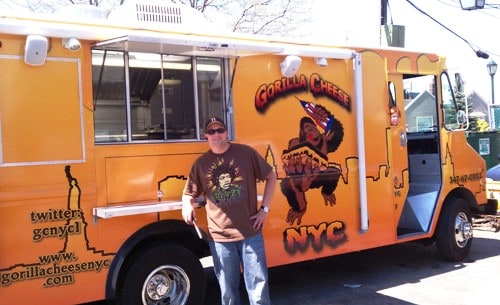 Here's your first look at the Gorilla Cheese NYC truck that will be hitting the New York streets later this week.
I spoke with James, the owner, and he filled me in on a few details of where you will be able find them.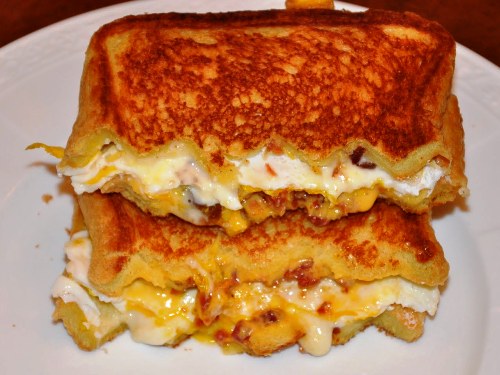 First they will be doing a soft opening in the late afternoon and early evening  on Wed (5/4) to work out their kinks.  This will be followed by full days Thurs, Fri and afterwards.  Check their twitter account for locations.
Gorilla Cheese will also be at the Hell's Kitchen Flea Market on Mother's Day this Sunday 5/8, and at the NY Bear Fair on Sunday 5/15.  Gooey grilled cheese and hairy men could make for an interesting afternoon.
James is sure there will be other events, but this is what's booked so far.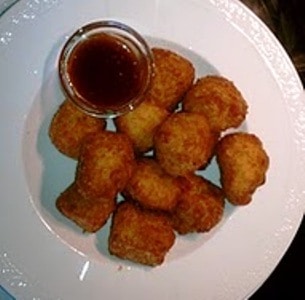 The Gorilla Cheese NYC menu looks pretty awesome.  We are particularly psyched to try the grilled shrimp, bacon & gruyere on rye w/chili lime butter, smoked turkey & fresh mozzarella w/sauteed mushrooms & onions on multi-grain bread, and the Brooklyn Special (asiago & proscuitto di Parma on panini w/aioli).
Don't worry, they will have classic plain grilled cheese sandwiches too, all made with top-notch bread and cheese.
For more information, here are the Gorilla Cheese NYC website and facebook.