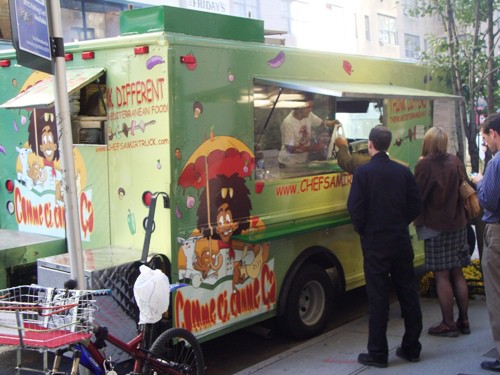 We've been to the Comme Ci Comme Ca truck many times, and have enjoyed everything we've tried from Chef Samir.
One dish we have never tried is their Mogador Burger. It costs only $6, making it one of the less expensive food truck main courses around.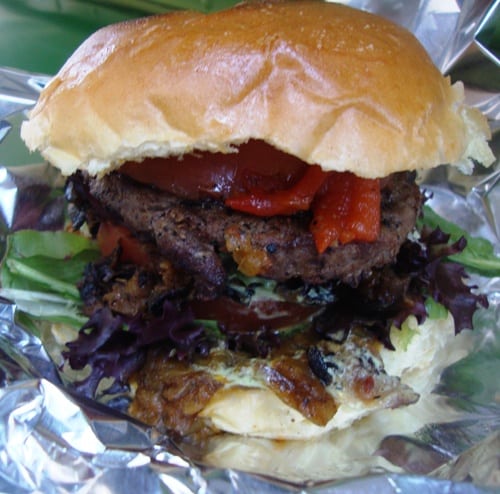 The Mogador Burger at Comme Ci Comme Ca is a nicely grilled beef patty with lots of goodies tucked away in the bun.
On top of the burger are fire-roasted peppers, which are soft and sweet, just like ______. (Use your imagination.)
Underneath the burger is arugula, sliced tomatoes, caramelized onions and Chef Samir's Casablanca sauce.
As we've complained about before, lots of people say their onions are caramelized when they are just grilled. Look at these babies. These onions are legitimately caramelized.
This was a delicious burger, but with all the fixings, the bottom of the bun got quite soggy, even though we ate it only a block away. A thicker bun would have been better to hold everything together throughout the meal. We had a similar problem with the salmon burger recently, so maybe the way to go is a couscous platter.
The Comme Ci Comme Ca truck has a few different spots, so check their location on twitter here or on our Mobile Munchies twitter feed.