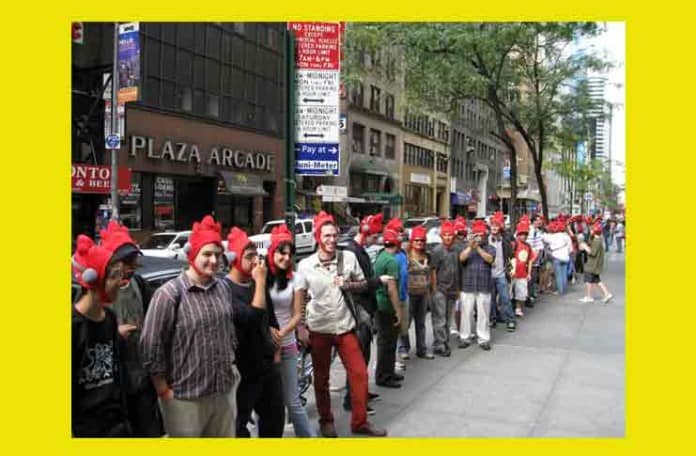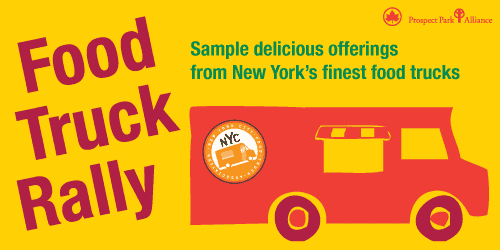 After the success of the Prospect Park Food Truck Rally a couple of weeks ago, the Prospect Park Alliance has decided to make it a monthly event, with the next one this Sunday, June 19th.
On the third Sunday of every month through October, the Prospect Park Alliance is working with the NYC Food Truck Association to bring some of New York's best food trucks to Grand Army Plaza.  Click here for directions.
After the jump are this month's baker's dozen of food trucks.
This month's participating food trucks are: Cupcake Stop • Joyride • Mud Truck • The Red Hook Lobster Pound • Rickshaw Dumpling Truck • Souvlaki GR • Schnitzel & Things • Taïm Mobile • The Eddie's Pizza Truck • The Treats Truck • Van Leeuwen Artisan Ice Cream • Wafels & Dinges • Wall St. Burgers
The trucks will be serving from 11am-5pm, and the participating trucks are subject to change.
There will also be entertainment, with the Wahoo Skiffle Crazies Jug Band performing from 12-3 pm.
If you want to mark your calendar, future rallies are scheduled for July 17, August 21, September 18 and October 16.