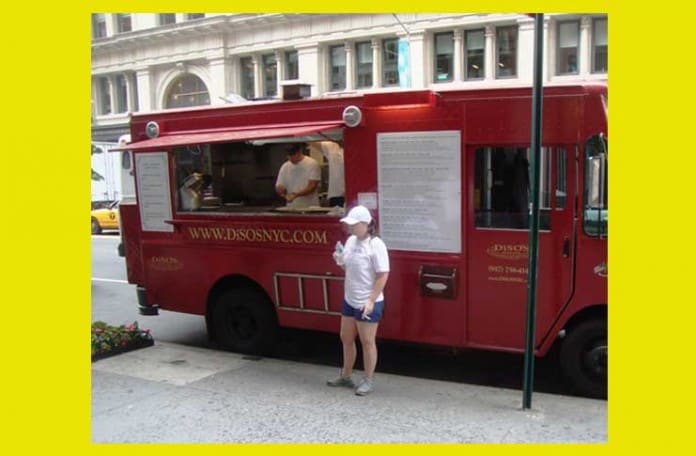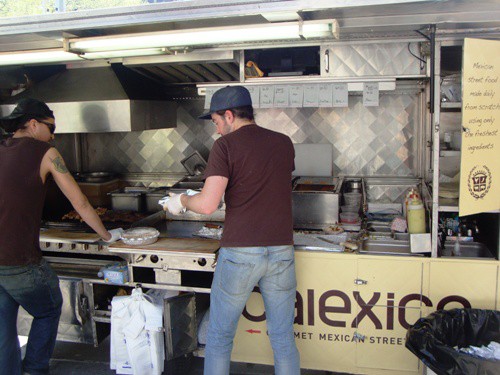 Kind of a patchy day weather-wise, but it should be nice enough for some great New York Street Food from the vendors on the right and the trucks below.
Make sure to check the Mobile Munchies twitter feed before heading out, in case anyone had to move at the last minute.
KorillaBBQ Korilla 3.0 is at Midtown West on 57th & Broadway 2.0 in Flatiron on 25th btwn Park and Lex. Ready to roll By 11:30pm!
BistroTruck
We are on 5Ave-16St AKA NEST from 11.30a-4.30p. Soup Special: Chilled watermelon soup. Dessert: coconut panacotta w. Mix berry reduction. Special Salad: Goat cheese salad w. Grilled , carrots & chickpea
salad
souvlakitruck
We have a little Greek on board today..because who wouldn't want to order a souvlaki from a cutie named Kiki?! Old Slip & Front, 11:45-2pm.
LukesLobsterNY
Ok ok! We're on 39th between 5th and 6th, closer to 6th. Come eat. Bryant Parkers!
thejalapenonyc
We r on Hudson and clarkson till 4 pm Have a nice day, spread the voice
UncleGussys Good morning all,doing it up on 51 and park Turns out it's a beautiful day:)
CupcakeStop We are parked at Hanover Street between Pearl and Water Streets. Our flavors today are: Red Velvet, Oreo, Funfetti, Choc/Mint, Van/Choc, Starry Night, Choc PB, Coconut and Choc/Van. Delicious.
PapaPerrone 55th Park&Mad. Eggplant parm today try it on garlic bread. We Italian ices. We will be @ the Brooklyn brewery tonight 8-11pm
joyridetruck We'll be at 14th street and 9th avenue today until 10pm tonight Some get your froyo on Meatpacking style!
bigdsgrub 6/17 (TGIF) Sorry no breakfast today due to parking issues. We will open at 11am for lunch at 53rd and Lex!~