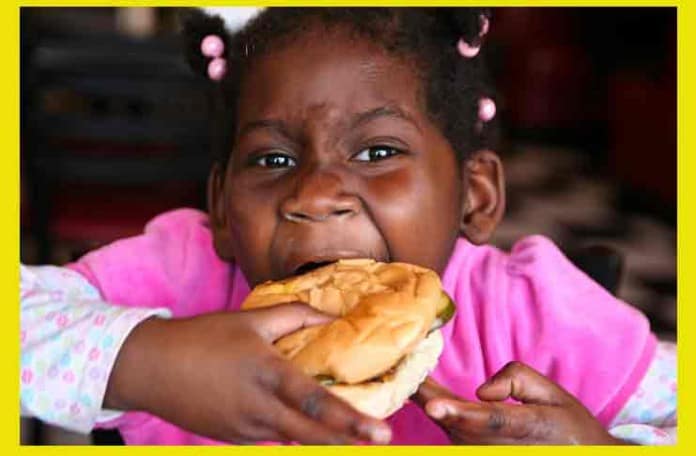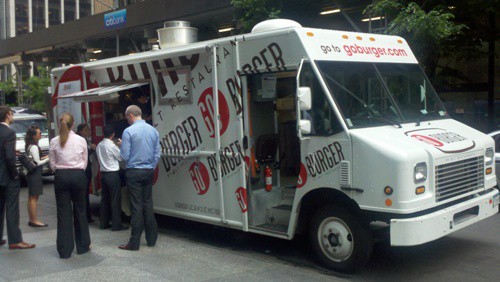 The Go Burger truck recently got back on the street after taking the winter off, and we caught up to it on Friday.  The truck doesn't have a set schedule or regular parking spots yet, but they seem to be concentrating on the West 50's.
Last year I tried a delicious Kobe dog,which was topped with spicy mustard, apple cole slaw and pickled jalapenos.
For Friday's lunch, I wanted to try a burger, and the Philly Burger ($7) looked like a good choice.  (Think Philly cheese steak, but on a burger).  I also got an order of skinny fries ($3)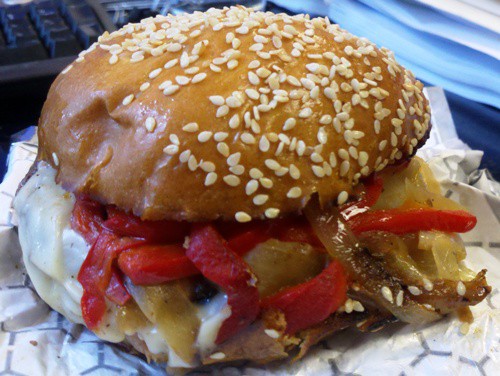 There were tons of grilled onions and red bell peppers on a burger that was covered in provolone cheese.  I'm not sure if they did anything special to the onions & peppers on the grill, but these were some of the sweetest red peppers and onions I've had in a while.
The burger itself was decent size, and was cooked to medium, with a tiny bit of pink in the middle.  The menu said the burgers are 1/3 pound (4 oz) of 100% Black Angus beef, with a combination of sirloin, short rib, chuck and brisket.  I'm not a beef expert, but it was a very tasty burger. I usually put ketchup and sometimes mustard on burgers, but it was so good with the peppers and onions, I finished it without even thinking about ketchup.
The sesame seed bun was really soft too.  I'm a big fan of sesame seeds, and there were plenty on the bun.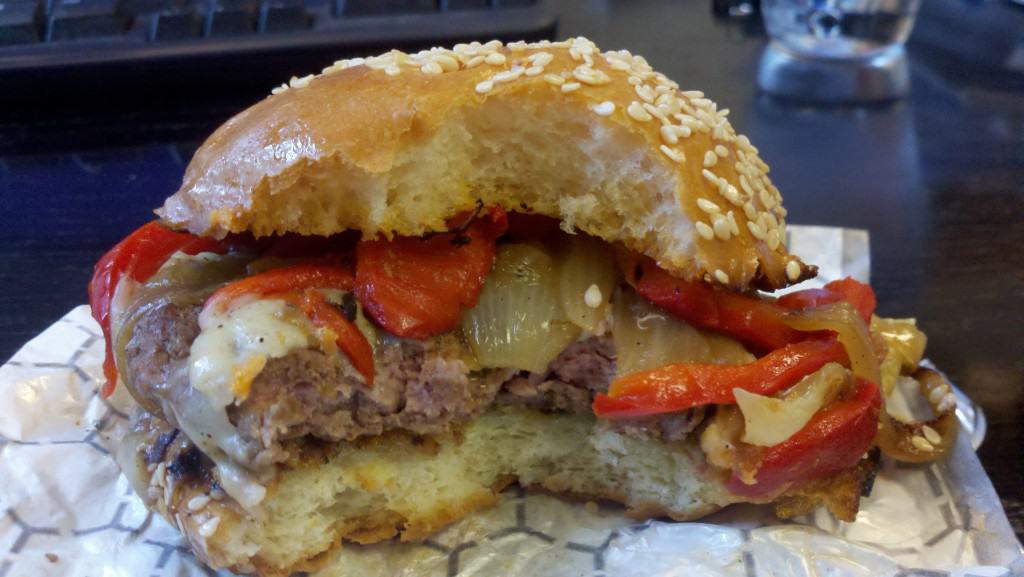 I did put ketchup on the fries, but they didn't really need it either.  The fries were very good by themself, with a nice crispness and a generous amount of salt.  If you're trying to cut back on salt, you might want to ask for light or even no salt – but I really enjoyed these fries.
Go Burger also has sweet potato fries and vidalia onions rings ($5 each), which I need to try as well.  Both sound very tasty.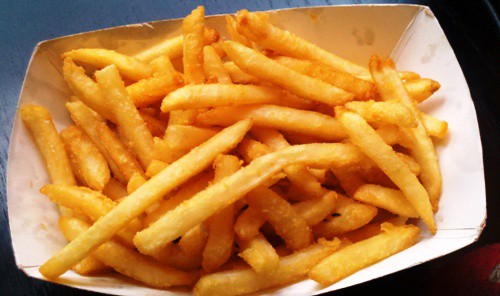 Friday's Lunch from the Go Burger truck was excellent.  The burger and toppings were really good, as were the fries.  If they can find a regular parking spot in the West 50's at least once a week, I'll be a happy man!
Website here
Twitter here
Facebook here