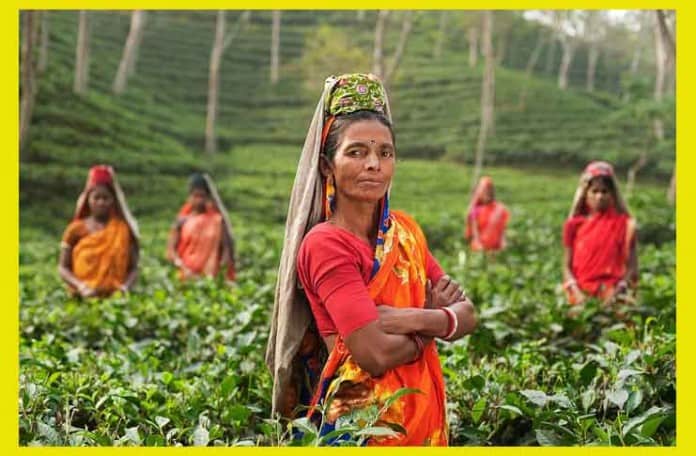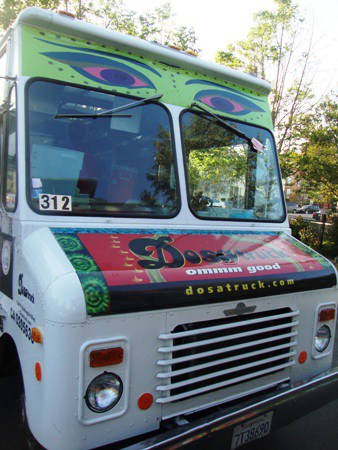 The other night in Los Feliz, I had a chance to try a dosa from the Dosa Truck.  I've had great dosas from Thiru of the NY Dosa Cart and good dosas from the Sami Dosa cart, also in NYC.  How would the Dosa Truck compare?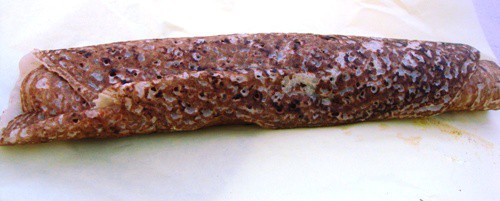 In order to try a couple of different fillings, I ordered a  shiva-shakti dosa ($7), which was half filled with curried potatoes and half filled with sweet potatoes.  This turned out to be an excellent choice.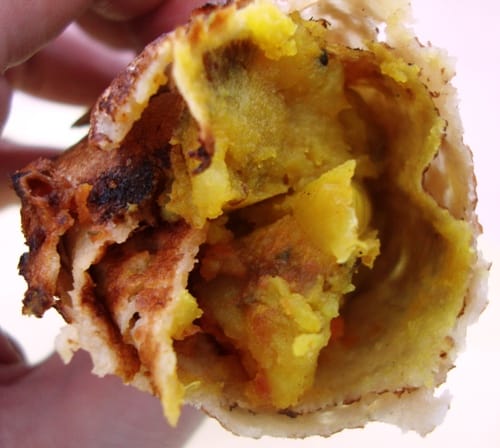 The dosa itself was perfectly done, and browned beautifully. It was light, but firm enough to hold everything inside without breaking.
The curried potatoes were very tasty, and the spiciness built up a bit as the meal progressed.  There were chunks of potato, as well as some mashed potatoes.  I could see a little carrot in there, too.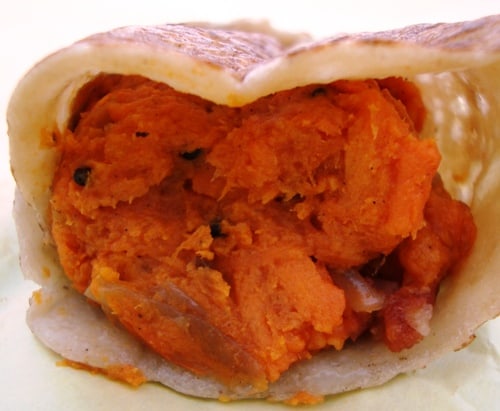 Just as the curried potatoes started getting pretty hot, I hit the sweet potato.  I'm a big sweet potato fan, and this was right up my alley.  It was spiced with cloves and cinnamon, and even a little onion was included.
I'm really glad I stopped at the Dosa Truck for a shiva-shakti dosa.  It was almost like getting dinner and then dessert in the same dish.