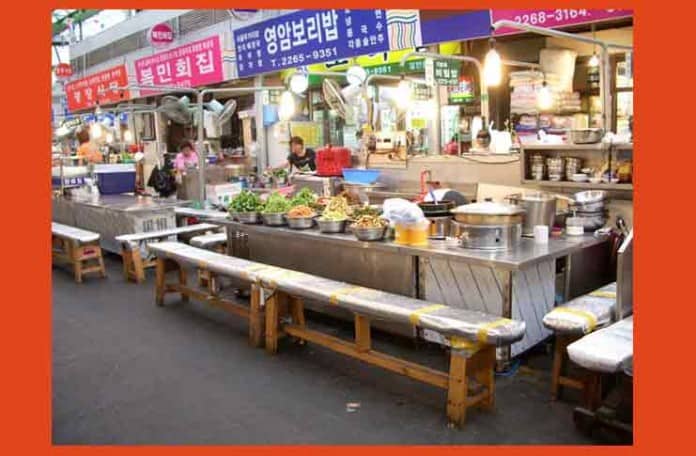 A new North Korean food truck called Pyongyang Express has been spotted around L.A.  The truck carries images of dictator Kim Jong Il and the country's flag.   Their "Subsidized Good Food For The People" includes North Korean beef or chicken tacos for $1, and kimchee quesadillas and rice bowls for $2 each.
When asked what's the difference between North and South Korean food, the apparent owner told LA Taco that "North Korean people take much honor and care in every ingredient use in recipe. Unlike very fast, tasteless food. Pyongyang BBQ cater gourmet food and should not be considered street food."
It's all very odd, but the food is reportedly pretty good.  Click through to check out some wild propaganda, and the story behind Pyongyang Express. [LAist]
According to LAist, Pyongyang Express is viral marketing for a video game called Homefront, which comes out next year.
In Homefront, North Korea has invaded the US and your mission is to kill North Korean soldiers and take the US back.  There was some really interesting swag being given away at the E3 Expo last month.  Check out the cover of Homefront book below.  Kotaku has even more Homefront propaganda here.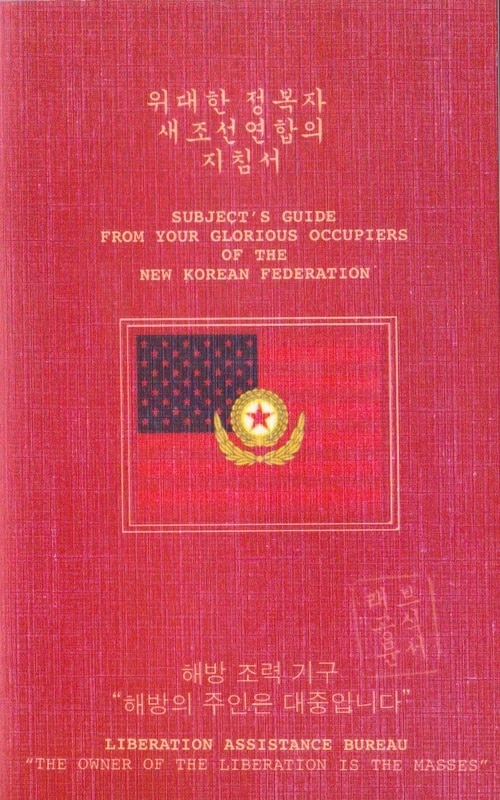 In June, the truck apparently parked in front of the Korean Consulate and was chased away by armed guards, according to G4.  The game doesn't come out until 2011, so you might see Kim Jong Il's face around L.A. for a while.
This had got to be one of the better marketing campaigns we've seen in some time.