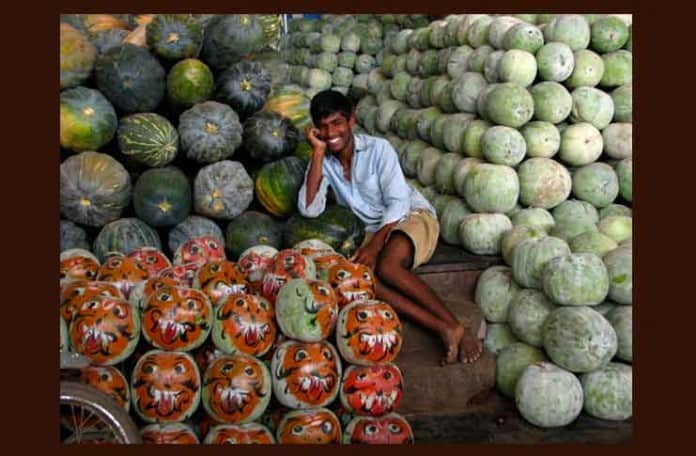 Goa, with its gorgeous beaches on the Arabian Sea in southern India is where some Westerners go to "drop out of society", either for a short time or permanently.
The most famous dish in Goa is fish curry rice.  Guzzling beer and fried fish with good curry gravy has become a synonym for a typical Goan meal.
But not many are aware that Goa has an enviable variety of evening snacks that are both tasty and healthy. Hugely popular among locals but hardly relished by tourists, Goa's street food is probably the best-kept secret in this
resort state.
A regular favourite is potato chops, filled with minced beef and shallow fried. Today, a 'vegetarian' specialty is available wherein potato is filled with egg and shallow fried. There is the beef chili fry, a semi-dry preparation with lots of onion rings and thin-brown spicy gravy.
But an all-time hot favourite is the Raos Omelette, a plain omelette dipped in spicy coconut-based gravy and garnished with lime and onions. The snack, normally had with bread, is considered to be one of the most sumptuous and cost-effective meals for the common man.
Having been under the Portuguese regime for over 400 years, Goa is known primarily for its distinctive meat specialties.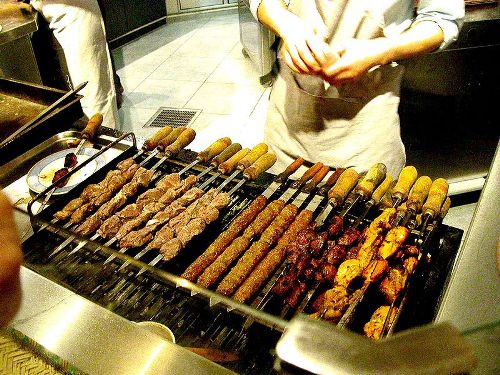 In fact, the story goes like this. Kashmiri chillies and pork were brought into the state by the Portuguese, who used to pickle pork as a meal for their long voyage back home. Chouricos or pickled pork sausages, are well salted and spiced. Once they have been prepared, the strings of sausages are dried in the sun and then hung above the fire where they are slowly and gradually smoked.
Soon, tired of eating the same pickled meat, the local cooks on board tempered it with some spices to create the Pork Sorpatel, a rich stew made from the shoulders, neck, kidneys and ears of the pig.
Earlier, pork was prohibited by Muslims, but made a comeback under the Portuguese and now forms an integral part of the Goan diet, particularly on a festive occasion like Christmas, when Christian families prepare Pork Vindaloo — flavoured with coconut oil and milk, blended with onions and a long list of spices, including Kashmiri red chillies.
Goans loved their street food well before bhajias and samosas came to dominate the road – the delicious chicken cutlet pav where tender chicken legs are fried and served with a cabbage salad, and a recent variation, 'fish cutlets', serves fried fish with cabbage and onion salad coated with a hint of vinegar.
So, the next time you visit Goa, if you see a Mercedes parked near a street vendor huddled with people, then be sure to sample the food a bit. It could be the beginning of another discovery into Goa's myriad delicacies. Goan street food has a distinct Portuguese influence; it is hot, made with red chillies and other local spices. [Economic Times (India)]