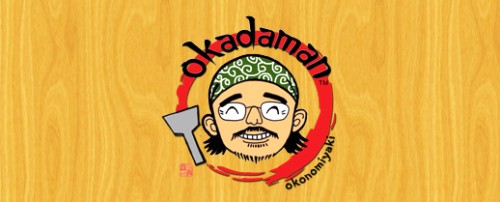 A new Japanese food truck called Okadaman will be hitting the NYC streets in a couple of weeks.  Props to Andrea from Downtown Lunch for the find.
To quote their twitter account, Okadaman will be "Serving up the best Okonomiyaki in NYC! Coming soon to a street near you!"
Okadaman sent us a new menu without prices, as they are still being determined. Everything looks great, but the seafood okonomiyaki tops our list, and kara-age is usually a great dish too.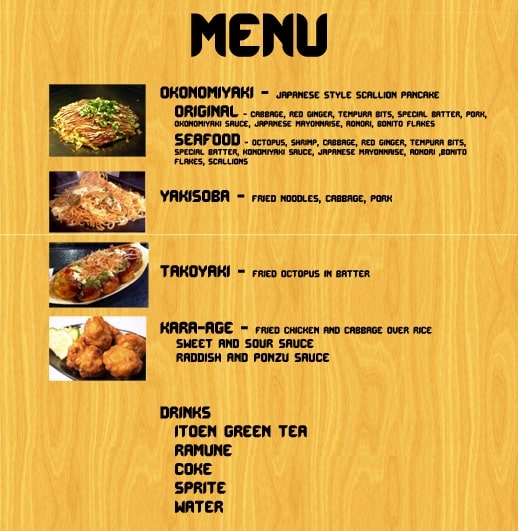 The Okadaman twitter account can be found here, and in it they linked to a short video on "the art of flipping okonomi".  A cute 45 second video.
Looking forward to this one.  Should be good.
If their takoyaki is anything like the ones we had  from a stand at the Sunday Upmarket in London (photo below), Okadaman should be a very popular food truck!