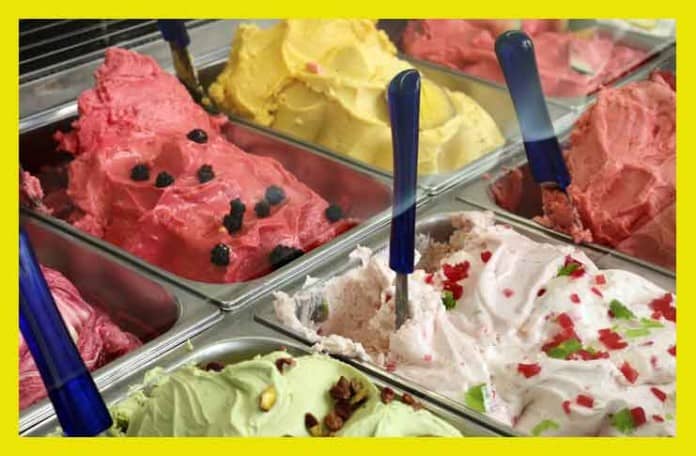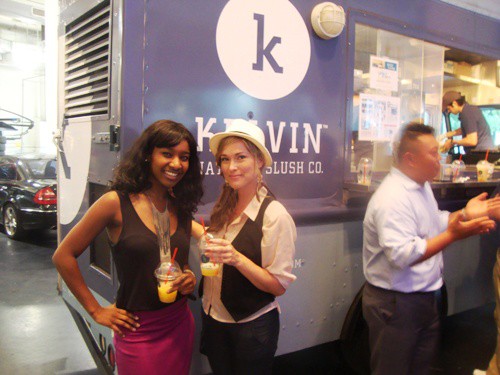 Last night was the Kelvin Slush "Prohibition Style" Happy Hour with Don Q Rum.  Four NYSF Contest Winners and their guests got entry into this exclusive event that was only open to Classic Car Club members and guests of Kelvin Slush & Don Q Rum.
There were at least a dozen classic cars around the showroom, with Porsches, Ferraris, BMW's, mint condition 1960's Mustangs, and my favorite, a Delorean with winged doors.  If you've ever seen one of the Back To The Future movies, they used a Delorean to travel through time.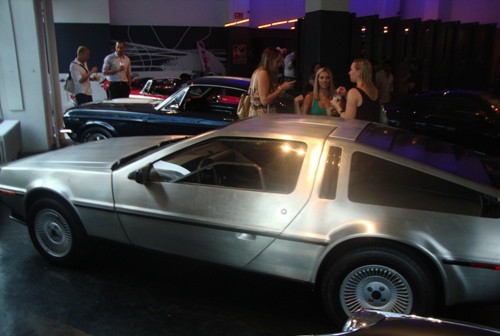 There was a special cocktail menu put together for this event.  Click through for more on the drinks, including the Dark & Stormy, Boston Tea Party, Coco Loco and more.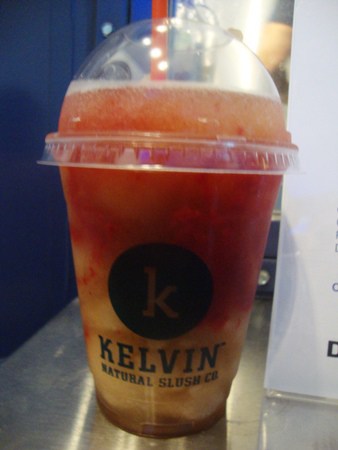 We've always been partial to raspberry, and went for a Boston Tea Party, made with tea slush, raspberry mix-in and Don Q Limon Rum.  It was ridiculously delicious!
We also tried a Mojito, which was more tart with citrus slush, mint mix-in and Don Q Mojito Rum.  If you like citrusy drinks, this was for you.
You can see the full drinks menu here.
It was very cool walking around, checking out the cars and motorcycles, talking to the Kelvin Slush people, and drinking Prohibition Style Kelvin Slushes!
We would like to thank Alex for inviting us and several of our readers to this event.  We would like to thank everyone else at Kelvin Slush, Don Q Rum, and the Classic Car Club for hosting this event.