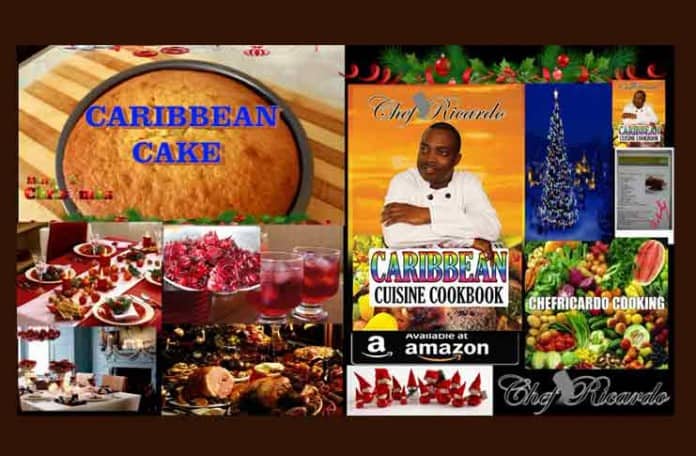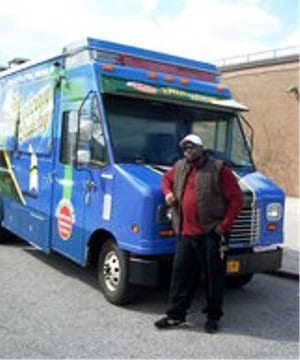 We just got some great news from O'Neill Reid, owner of the Jamaican Dutchy cart, and a 2009 Vendy Award Finalist.   He will be adding a big, blue Jamaican Dutchy truck to go along with his cart.
O'Neill tells us the truck will be parked alongside the cart on 51st St just east of 7th Ave, where he will be able to offer a greatly expanded menu.
Currently, he only has 2 sandwiches available on the cart – a jerk chicken one and a veggie one.  With the truck, O'Neill will be offering a lot more choices for sandwiches, and will have salads, burgers, french fries and more.  The food on the cart will remain the same.
The Jamaican Dutchy truck is not quite ready yet, but O'Neill tells us he expects the truck to be on the street either June 2nd or 3rd, towards the end of the week following Memorial Day.
Congratulations on the truck O'Neill.  We look forward to trying even more of your wonderful food.
Jamaican Dutchy's website is here, twitter is here and facebook is here, but we will keep you abreast of any new developments.