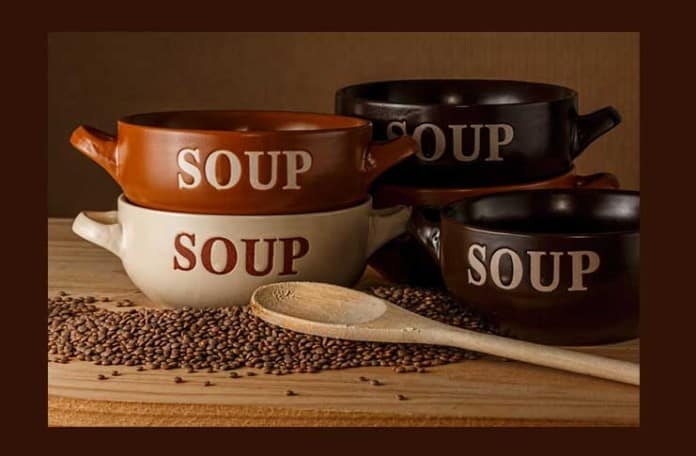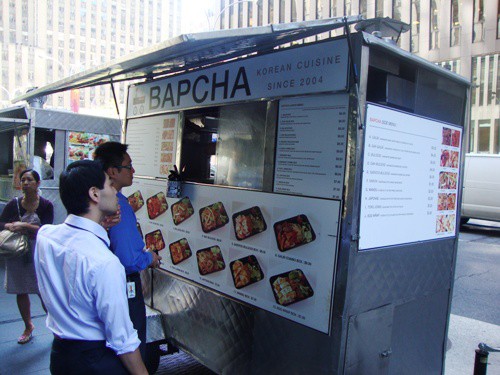 I needed to speak with John Lee, the owner of Bapcha, about the upcoming New York Street Food Walking Tour, which Bapcha is part of.  As long as I had to see John, it was as good an excuse as any to get lunch.
I decided to get a Korean noodle soup from the cart adjacent to where he makes bulgogi, dak galbi and all the non-soup dishes.
Someone ahead of me got the #3, soba noodles with beef, and I decided that looked pretty good.  John said you can get soba noodles with your choice of meat (beef, chicken, spicy chicken or shrimp) for $7, so Today's Lunch was spicy chicken with soba noodles.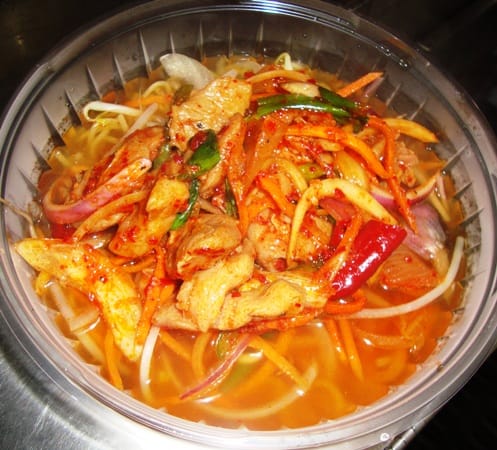 John asked if I liked it spicy, and I said yes.
The noodles at the Bapcha soup cart are pre-packaged, but there are a lot of other fresh ingredients in the soup.
The boneless pieces of chicken were marinated in a sweet rice wine, and they were flecked with crushed chili peppers.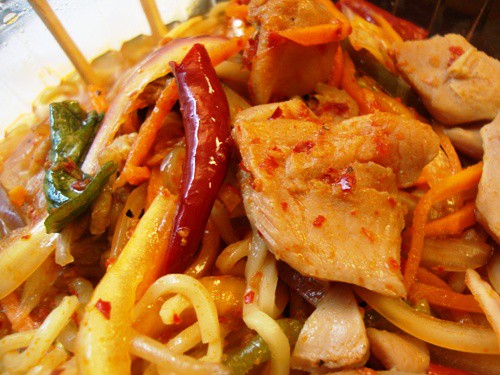 There were a number of other ingredients in the noodle soup including red onion, white onion, carrots, scallions, bell peppers and chili peppers.
Once I got down into the bowl, I tried the broth, and it was pretty tasty too.
Today's Lunch was good.  I usually prefer Bapcha's grilled meat dishes, but today, the noodle soup hit the spot.