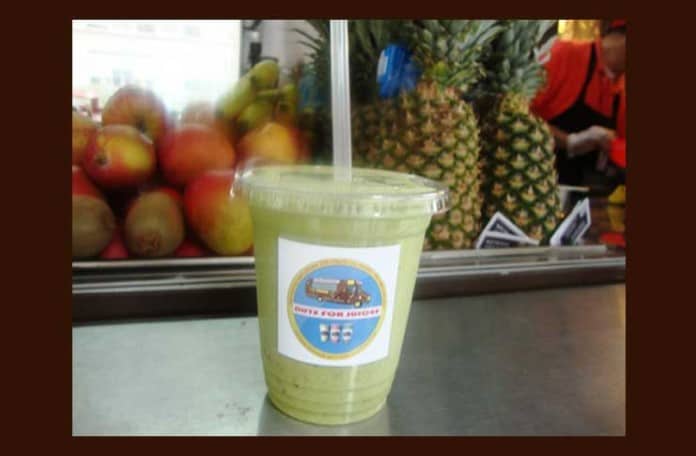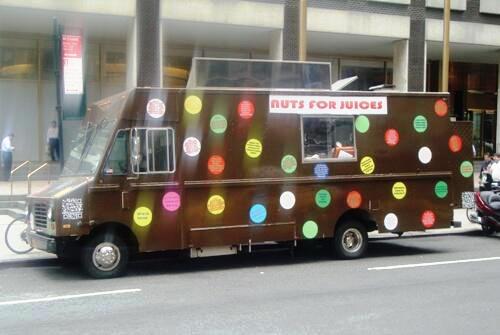 As we tweeted yesterday, we ran across a new truck on Park Ave at 47th St at lunch yesterday, and there were a couple of familiar faces.
There are lots of fresh juice carts around the city that seem to do pretty good business. Nuts For Juices are trying to go that same route, with their unique combinations of fruits, vegetables and nuts.
Hicham and his co-worker used to have the Steak Truck, if you remember them. The Steak Truck were serving cheesesteaks and waffle fries back in 2010, well before Phil's, Shorty's and Carl's were around.
Hicham suggested #1, which costs $6. That's not cheap, but it was in the highest price category, and the drink was made with all fresh ingredients. There were plenty of choices on the menu for $3-$5 too.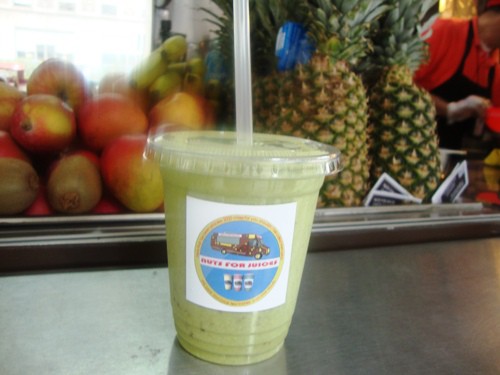 Hicham asked us not to publish photos of their menu, which are basically their recipes. We can tell you what was in our drink, the #1.
It included apple, pear, banana, dates, cashews, vanilla bean and spinach.
The combination was fruity, pulpy and the cashews were definitely part of the flavor.
Fresh spinach added tons of vitamins, but did not make the drink bitter. It was very tasty.
There are other drinks that looked good. One was pineapple and ginger for $4 and another was apple, carrot and ginger for $3. Yes we like ginger!
You can find Nuts For Juices on twitter here or on our Mobile Munchies twitter feed. You can also check out their website here. (The menu is on their website, but shhh, don't tell anyone.)