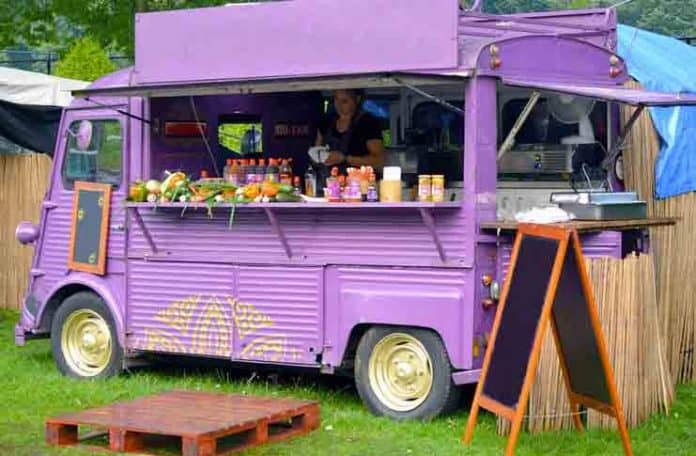 Anyone who is a foodie and loves culinary art is most likely to be touchy about their kitchen arrangements. Equipping a food truck kitchen is not merely about having all kinds of apparatus at hands. It involves everything from having all the necessary supplies to having the right storage space, workstations, accessibility and of course appealing aesthetics to keep you motivated to work. Cooking is a form of art and expression for many people. They experiment with craft, technique, methods, and ingredients to create new flavors and this is why aesthetic appeal and convenience and accessibility is of crucial importance.
When you are dealing with a kitchen for commercial purposes, and when it is not your regular kitchen, its design and accessibility become trickier. This is because your income is directly related to your output, which is primarily defined by how well equipped and well-designed your kitchen is. Things become more difficult when you have something like a mobile kitchen or a food truck as your workspace. This is of course not an ordinary kitchen space, and therefore its management, equipment, and design become more crucial.
Tips for equipping Your Food Truck Kitchen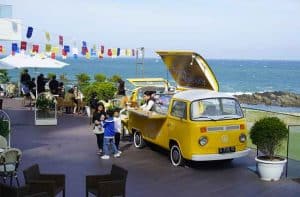 The reason why many businesses go for mobile kitchens is to have lesser premises cost and have exposure to more customers. That being said, you would not want to lose your customers to long waiting hours, poor services or poor preparation or presentation. This is precisely why equipping your food truck kitchen adequately and appropriately becomes extremely important. If you are struggling with managing your food truck kitchen due to limited space, here is how you can equip it properly.
Electric and Water Supply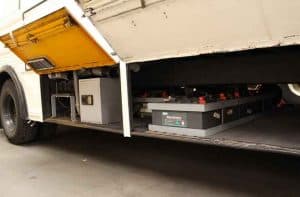 The most basic thing that you need to ensure in your food truck is that you have smooth electricity and water supply throughout your operational hours without any disruption. You would not want your microwave oven to die on you right when a customer is waiting for his order, or running out of water supply when you need to wash something or needed water for food preparation. Food truck kitchens are heavily reliant on electronic appliances due to time and space constraints. Therefore, electricity remains a lifeline. Moreover, many food truck owners pre-prep the ingredients such as tendering meat and freeze them in the cold storage for quick usage. This means you will need to make sure that your cold room is operating smoothly without any power cuts or all your stored food can end up in ruins.
Design According to Specialty
Almost all commercial food business owners have a specialty menu. In most cases, special food requires only specific equipment and may not need any other tools and equipment. Since food trucks have very restricted space capacity, it is just wise to design your kitchen and equip it according to the specialty foods that you will be serving. For example, if you are a business that specializes in making and selling burgers, you might not need to invest in a hand-held beater because it is not required for the preparation.
Prep and Storage Areas
Storage and prep area is very vital in food trucks due to space constraints. Fix a countertop with the flat surface as an area where you will be prepping up your food. For storage, your main dependence will be on cabinets and drawers. However, culinary experts will agree that no amount of space is ever enough. Fortunately, you can create a lot of extra space by placing countertop organizers, and wall mounted storage compartments. Wall mounted spice racks are a great option to store spice racks and can also help to free up your closet space.
Service Window
Your service window is going to be your primary channel of communication with your customer, and therefore you need to have a particular focus on that. Make sure you have a large outlet of the window for where your customer can reach out to you comfortably. Ideally, your serving window must be close to your workstation for the quicker supply chain. Make sure the window is large enough so that the customer can easily order food and the prepped up food can be passed on without any hindrance. If you wish to add some aesthetic element to your service window, you can do that by adding a curtain made out of flour sack towels with a funky print. Flour sacks from Mary Kitchen Towels are perfect for this purpose since they have neatly trimmed seams and the fabric has impressive quality.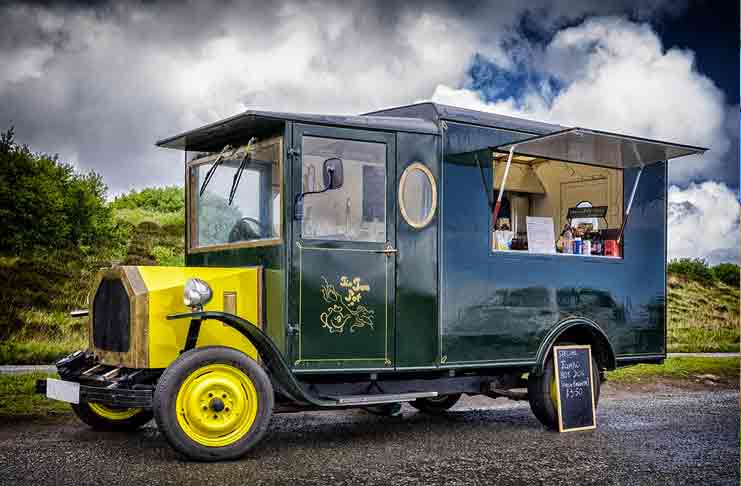 Health and Safety
Your food truck is a vehicle that is driven by fuel at the end of the day. At the same time, your food truck kitchen supplies and equipment is likely to include some highly inflammable or electronic products such as microwave ovens, chillers, and cold storages, ovens, grillers, boilers, etc. This could mean that you are sitting on a time bomb if proper safety standards are not met. Make sure that your food truck is inspected and audited for fire safety before the launch and the same is done again at regular intervals. This is extremely important for the protection of you, your employee your customers or anyone else in the vicinity. Rather than that, you must have a proper fire emergency plan in place that explains how your employee will escape the truck in the event of a fire breakout.
Aesthetics
Lastly, aesthetics are vital for your kitchen design. For most people, food trucks have dull and boring kitchens since there is not much that you can do in such confined places. However, you can still pull off a lot of DIY projects that can add color spunk to the kitchen. A self-adhesive wall sticker sheets can be used to add extra design elements on the floor and the walls creating a homely feeling. If you have a vertical fridge, you can use motivational fridge magnets. Likewise, you can use canvas and chipboard to create wall hangings and DIY shelving projects, that looks not only super creative but also adds extra space to your kitchen.