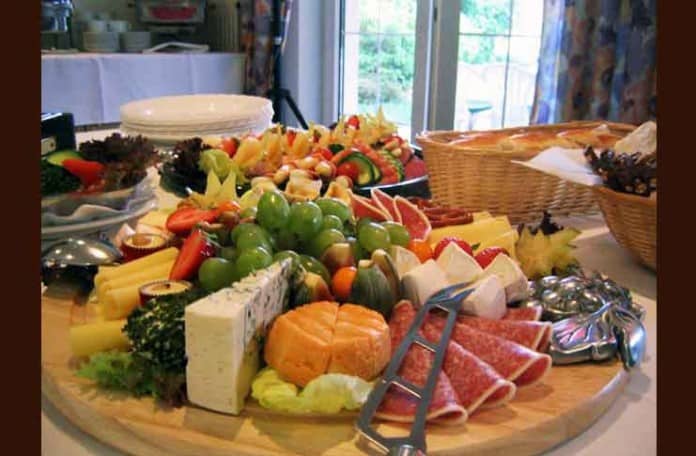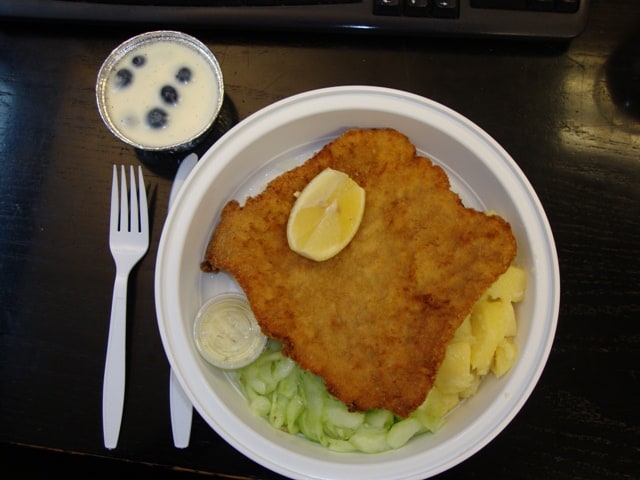 Schnitzel & Things will be doing a promotion with Austrian Airlines this week.  The S&T truck has been rented for the entire week, and they will be giving out free samples all week courtesy of Austrian Airlines.
The truck will not be open for general business, but if you see a truck wrapped in Austrian Airlines decor, it's S&T.  Click through for their expected schedule, barring any unforeseen police harassment that is.
Monday: 40th St between 5th & 6th Ave.
Tuesday: 46th St between 5th & 6th Ave.
Wednesday: Park Ave between 26th & 27th.
Thursday: 52nd St between 6th & 7th Ave.
Friday: 52nd St & Lexington Ave.
Hours each day will be from 11am-3pm, or until supplies run out.
Free S&T!  How can you go wrong!
On a related note, my wife and I went on holiday to Vienna & Salzburg a number of years ago, and it was one of the most memorable trips we've ever taken.  Austria has amazing palaces and castles, awesome food (especially weinerschnitzel & desserts), and great culture.
Among the highlights were Schonbrunn Palace, the Salzburg Marionette Theater, and we were able to get tickets to a rehearsal of the Lipizanner Stallions, although not to the actual show.  Need to plan way ahead for that one!