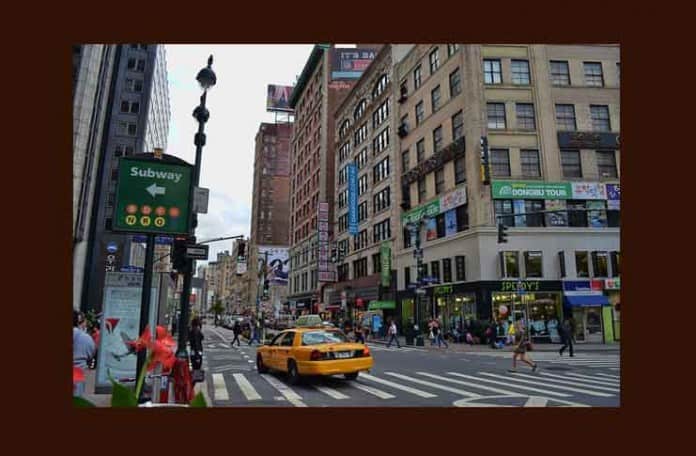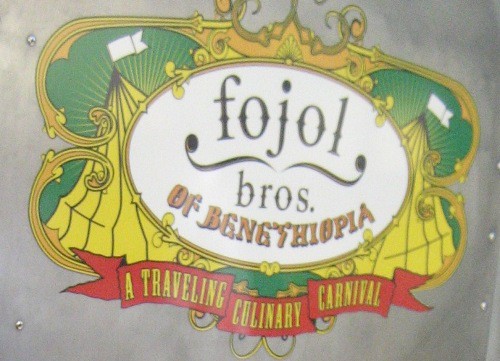 The Traveling Culinary Carnival put on by the Fojol Bros has added another truck – this one from Benethiopia (to go with the one they already have from Merlindia).
It can get kind of silly, but we really enjoyed lunch from their Merlindian truck on our trip to Washington DC about a month ago.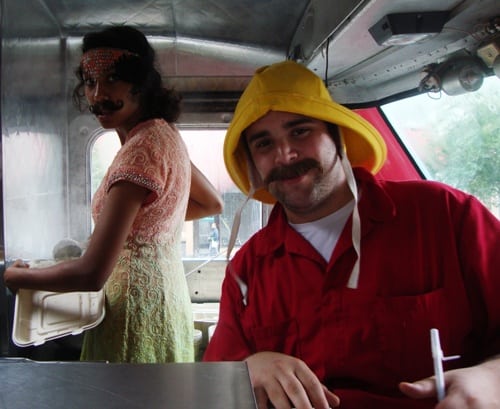 According to Capital Spice, there were two Fojol Bros trucks parked together at the Stewart/Colbert rally last weekend, with a new set of Fojol Brothers recently making their their way to Washington DC from Benethiopia.
Benethiopia is a land known for its spicy and savory dishes as well as the spongy injera bread upon which they're served.  (The menu is comprised of recipes from the Ethiopian wife of one of the partners.)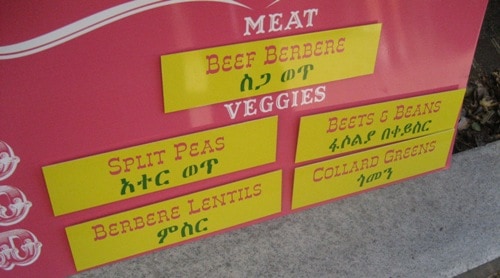 Looks like we have another new truck to try out next time we're in Washington.