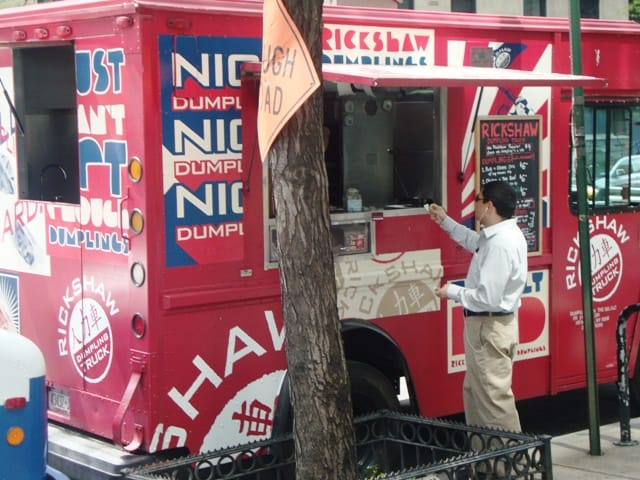 We previously mentioned that you can get free Schnitzel & Things samples all week courtesy of Austrian Airlines.  If you see a food truck wrapped in Austrian Airlines advertising, it's the Schnitz.  They will be on 40th St bet 5th & 6th Ave today, but you can find their full schedule for the week here.
If you're around Flushing, that's where the Malaysian Kitchen truck will be giving out free samples from Sentosa today.
Eddie's Pizza and Joyride will not be out for lunch today, but Eddie's will be serving dinner.  Go Burger is done for the season and won't be back until the spring.
To keep up with all the latest info, check our pink Mobile Munchies twitter feed.
RickshawTruck Monday: Today's special Hail Dumplings. Just kidding but it is hailing out. Monday: DUMBO: Front off Washington, Grand Central: 41 bet Lex + 3av and also at Library: 40th + 5av 11a-3p