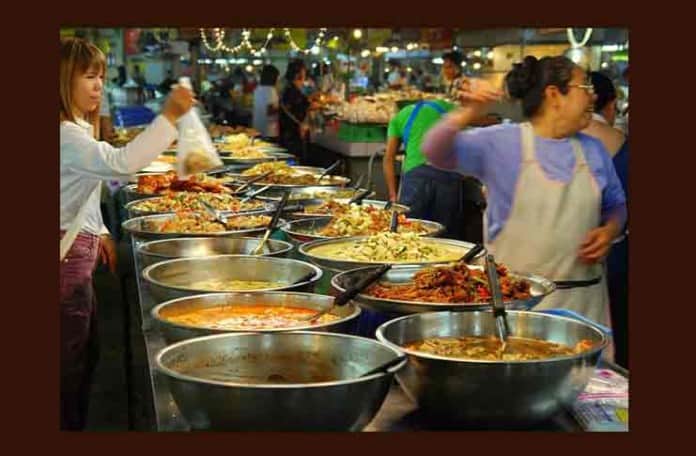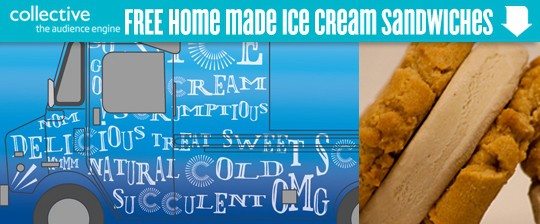 We got the locations for FREE ice cream sandwiches from Sweetery NYC' and the Collective.  You won't get these on the regular Sweetery truck.  They are only available on the special Collective truck.
Here's the Collective truck's schedule:
Tuesday :
11am –2pm: New World Stages, 340 West 50th St between 8th/9th Ave
3pm–6pm: UM Agency – 100 West 33rd Street between 6th/7th Ave
Wednesday
11am–2pm: Mediavest 1675 Broadway between 52nd and 53rd Streets
3pm–6pm: Horizon Media – 100 6th Ave between Grand and Watts Streets
Thursday
11am –1pm: Altman Building – 135 West 18th St between 6th and 7th Ave
2pm–4pm: DPAC – 55th Street between 7th Ave and Broadway
4:30pm–6pm: Collective – 99 Park Ave between 39th and 40th Streets
After (or before) you get free ice cream sandwiches, you can also get free whoopie pies courtesy of Sweetery and Yahoo Studios from today through Thursday.  Click through for the times and locations for free purple whoopie pies.
MONDAY:
12:00pm–4:00pm : Yahoo HQ 18th St. btw 6th & 7th Ave FREE WHOOPIE PIES
TUESDAY:
9:00am–4:00pm : Yahoo HQ 18th St. btw 6th & 7th Ave FREE WHOOPIE PIES
WEDNESDAY:
9:00am–4:00pm : Yahoo HQ 18th St. btw 6th & 7th Ave FREE WHOOPIE PIES
THURSDAY:
8:00am–4:00pm : Yahoo HQ 18th St. btw 6th & 7th Ave FREE WHOOPIE PIES