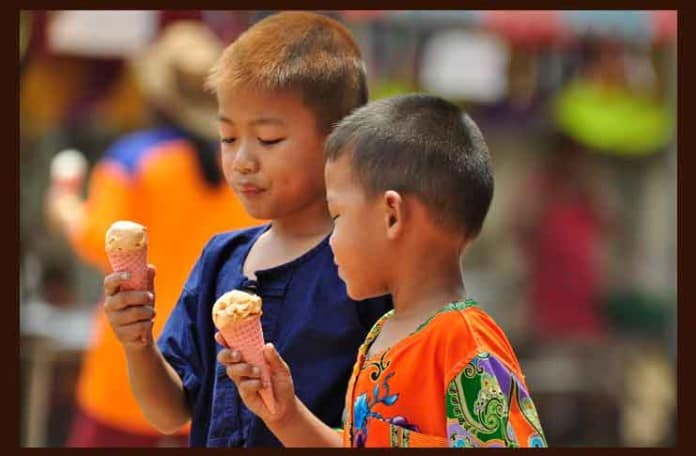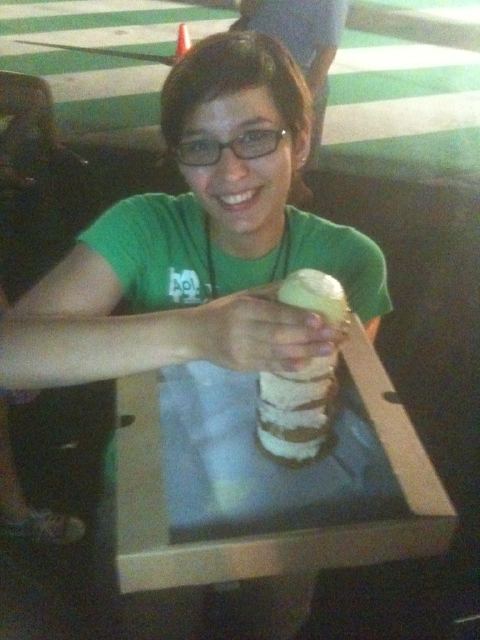 How much do you love ice cream?  If it's as much as Madeline Jones, then you might be up for the Skyscraper Challenge from Coolhaus.
What's a Skyscraper?  How about 5 scoops of ice cream sandwiched between 6 cookies!  It costs $20, but it's free if you eat it all in one by yourself – and no waiting until it melts to drink it.
Madeline Jones ate one in 8 min 35 seconds!  We only have a before picture, but Coolhaus told us her face was a mess and her fingers were frozen by the end.
Congratulations Madeline!  Hope you also won some Pepto Bismol.