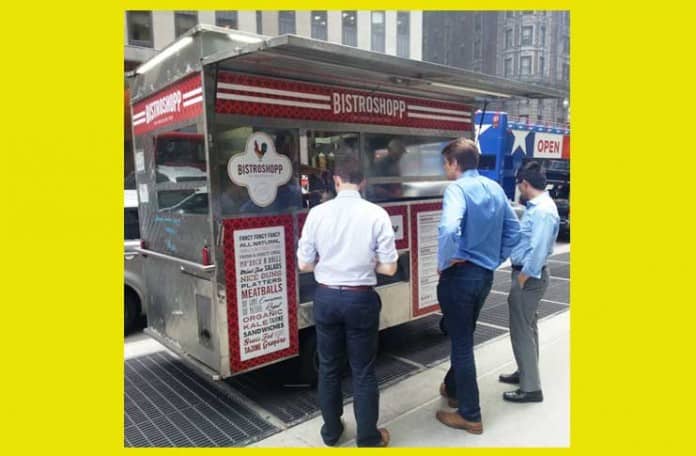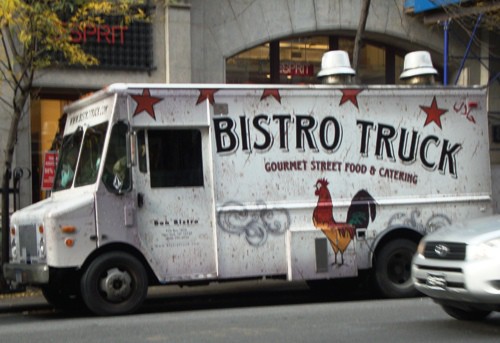 One of our favorite food trucks, Bistro Truck, is today's Daily Deal on Groupon.  We've had some great meals there, and we're not the only ones who think so. Bistro Truck was a Vendy Award Finalist in 2010 in the main category.
While all of Yassir's food is excellent, in our opinion, the daily specials are the way to go.
You can get $10 worth of food for $5 by clicking on the link below.  This deal is on the right column about 3 items down.