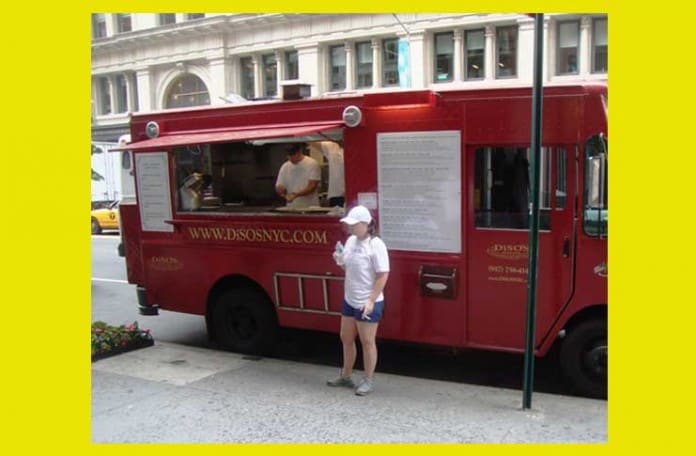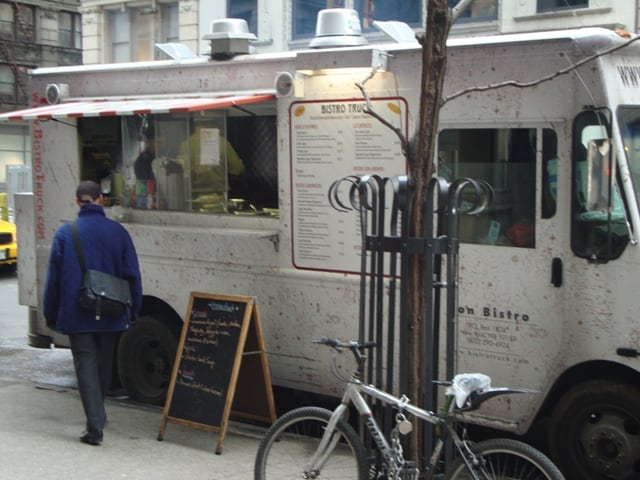 Lots of options to choose from this beautiful sunny day.
It's International Woman's Day.  In honor of this day, all women get 10% off at Schnitzel & Things and double stamps on your loyalty card at Sweetery NYC.
Bistro Truck is the Daily Deal on Groupon with $10 worth of food for $5 by clicking here; Kimchi Taco Truck is making it's first foray into the Flatiron District; Tribeca Taco Truck is back in Soho;  Miss Softee is coming into Manhattan for the day; The Taco Truck is back out in NJ; and Feed Your Hole has a special Charlie Sheen burger (2 thin beef patties with cheese and a hot dog in the middle).
As always, check the Mobile Munchies twitter feed before heading out, in case anyone had to move at the last minute.