Having a reliable and functional coffee roasting machine is a must to ensure your clients, that you sell top-quality coffee. Today's market is full of good coffee roasters. However, you can meet a bunch of difficulties, while choosing the most accurate machine for your needs.
There are coffee roasters powered by some sort of fuel, but you can also find electric roasting machines. Not every coffee roasting machine will deliver the same results, or be suitable for the same 'job'. If you are struggling with buying a new roster, check out our list of the top 5 coffee roasting machines for small-batch roasting.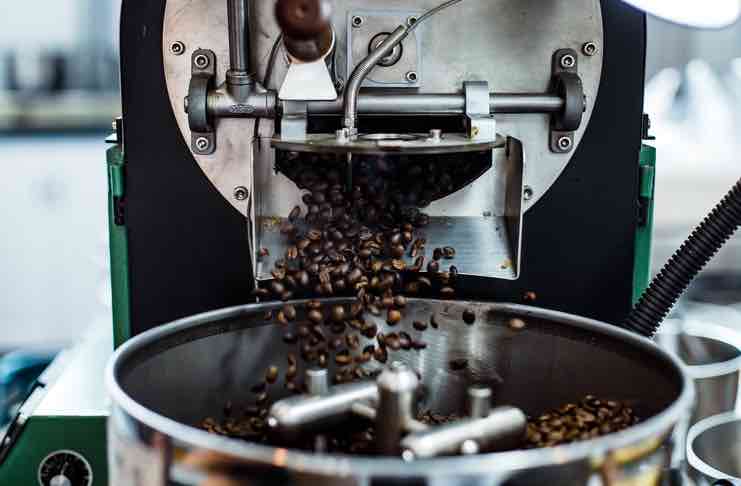 5. Sample Roaster Santoker Q5
This is probably the best coffee roasting sampler that doesn't cost you a fortune. A sample roaster is a useful device that helps you out with bringing new clients into the fold. The Santoker Q5 can roast 50 g of coffee beans per batch.
This is an optimal amount for ca. 3 brewings. You can roast coffee either manually, or automatically thanks to the MASTER system. You can download a dedicated app to control the roasting process and re-play your saved roasting profiles. This sampler is light and compact, so you can change its place if needed.
4. Stronghold S7 Pro
This powerful, or rather strong coffee roaster is electrically powered, and it can deliver fantastic results. The best thing about this roasting machine is that you can achieve the same roast profile each time you use the machine.
Stronghold S7 Pro can roast up to 4-5 kg coffee per hour. Its minimum batch capacity is 150 g. Because of that, you can use this roasting machine as a sampler too. You can roast smaller amounts of coffee beans if you want to promote your coffee shop among new clients. Precise temperature control is possible thanks to the three types of heat.
3. Cube Coffee Roaster G300
Have you ever dreamt of drinking freshly roasted coffee by yourself? If you want to have your personal coffee roastery at home, you can fulfill your dream by buying the Cube Coffee Roaster G300. Its maximum capacity is 500 g, and the minimum is 100 g.
You can optimize the quantity of the coffee beans you want to roast. Everything that is needed to roast coffee is included. You can cool hot coffee beans in a cooling basket before you pack your coffee. This coffee roaster can also be used in a small roastery or in a coffee shop.
2. Coffee Roaster CMS-1
If you prefer traditional fuel-powered coffee roasting machines, you should think about the CMS-1 Coffee Roaster. This is a professional roasting machine for everyone who expects the best quality coffee.
There are four high-quality independent motors that simultaneously roast and cool the coffee beans. CMS-1 provides automatic roasting and your previous roasting recipes. You can speed up the roasting process and be sure that the result will be satisfying. This machine produces the minimum of NO emissions.
The best coffee roasting machine, in our opinion, is the Aillio Bullet Roaster R1 V2. First of all, this machine is functional, and it doesn't take a lot of space. You can create your own roasting profile, and you can save it for later.
Thanks to the intuitive software and the control panel, you can follow each step of the roasting and analyze it to improve your roasts. This is an electric coffee roaster, but because of its size it doesn't use a lot of energy (1500 W). The machine's software is compatible with numerous operating systems, such as Windows or macOS. The minimalistic and elegant design is the cherry on top. We hope that our ranking has helped you to choose your new coffee roaster.