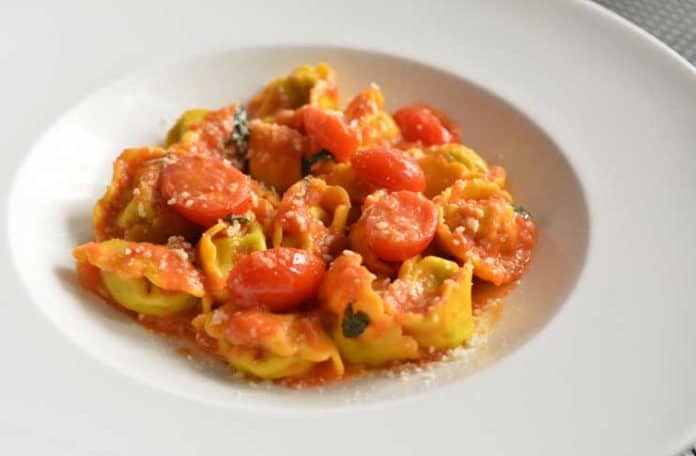 Normally I wouldn't get excited over any food-delivery related news. But after having the privilege of tasting the very dishes that Ristorante Morini's Chef Michael White now offers via UberEATS, I felt compelled to spread the news. Earlier this month, Altamarea Group and UberEATS announced their partnership to launch a new delivery-only menu available exclusively on the meal delivery service.
The "Pasta on Demand" menu features the restaurant's world-renowned pasta at affordable prices. The menu showcases a selection of six handmade pastas, as well as salad and dessert options. Highlights include Creste, a squid ink pasta, shrimp and calamari ragù, breadcrumbs; Gnocchetti, with roasted butternut squash, kale pesto, and pine nuts; the incredible Agnolotti, a dish with piemontese veal ravioli and brown butter and sage; classic rigatoni; Gramigna, a dish with macaroni, ragù bolognese, and parmigiano-reggiano; and the tortelli, a ricotta ravioli with Pomodoro and basil.
Desserts include an indulgent Tiramisu, with espresso soaked ladyfingers, mascarpone mousse, and amaretti; and freshly made Bomboloni — cinnamon sugar doughnuts, apple butter, and a vanilla anglaise.
"We aimed to create a menu that captures some of Altamarea's signature pastas," said Chef Michael White according to a recently press release. "We curated dishes that can be delivered to users' doorsteps in a timely manner, while still providing the same high-quality and consistency we offer in our restaurants."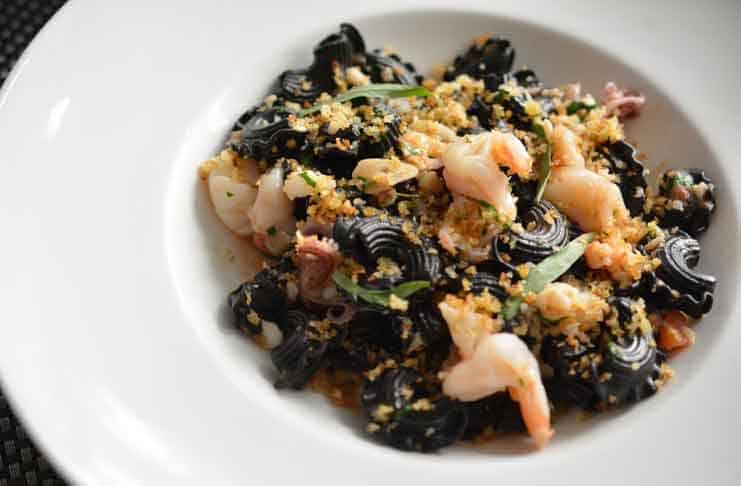 Pasta on Demand by Chef Michael White will be available Sunday through Friday from 12-9:30pm and Saturday from 4-9:30pm and delivered solely through the UberEATS delivery platform. The pastas are handmade and perfectly al dente, while the sauces and flavors are rich and satisfying. I highly recommend taking a break from the world of Seamless and checking it out!
For more information on the new offerings, click here.
Chelsea is a freelance journalist based in San Francisco whose passion revolves around traveling the world, immersing herself in foreign cultures, and of course, eating and drinking everything delicious. She covers all things food, drink, and travel and is always up for an adventure, whether that means an adrenaline-pumping excursion or trying new cuisine.