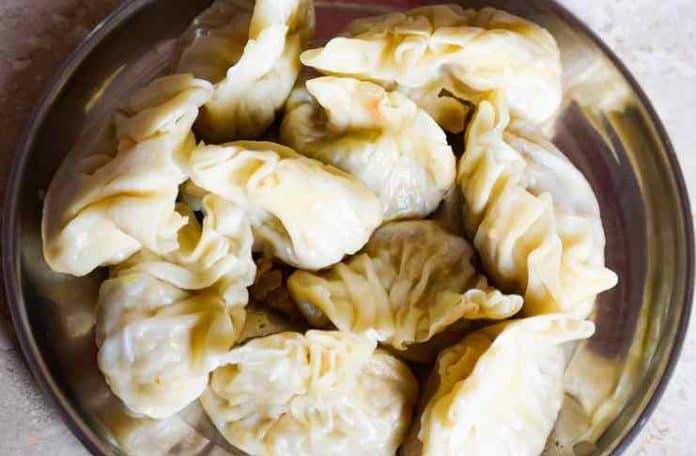 In these difficult times, when everyone's lives are being affected by the COVID-19 pandemic and traveling has become impossible, let's explore the typical cuisine of Ladakh in the Indian Himalayas. I've been there, twice, and I'll go there again when things go back to normal. I miss the delicious food of Ladakh and will try to give you a glimpse of it here.
It is said that the way to a man's heart is through his stomach. This saying holds true for the people of Ladakh as they believe that good food can make up for everything. That is why they like to indulge in a feast whenever an occasion calls for it. Festivals, ceremonies, and weddings are all about food in Ladakh.
The Fusion Food of Ladakh
As Ladakh is a conglomeration of different cultures – with the Aryan tribe in the northwest, the Balti tribe in the north, Changpa, or semi-nomadic people in the northeast of Ladakh and Tibet to the north, the fusion food is quite an experience, especially to the palate. The food habits of the Ladakhi people have also changed thanks to easy access to north Indian and Kashmiri food. With the footfall of tourists in Ladakh increasing with each successive year, the restaurants in Leh are serving all types of food to make the visitors feel at home.
There is a popular saying that food is savored through all the four senses: sight, smell, touch, and taste. However, you will also discover your fifth sense when you devour the unique food in Leh. Be ready to encounter delicious smells wafting out whenever you cross a street or road in Leh. While passing through Chuterantak which is famous for Kashmiri bakers, do not forget to buy some kulcha (hard dry crumbly bread) so that you can enjoy it later with a cup of tea.
There are numerous restaurants and eateries in Leh's main market that offer numerous choices to anyone. However, there is nothing better than feasting on local delicacies. In this post, we will take you through a few dishes that are among the most popular foods of Ladakh.
1. Momos (or Mokmok) Can Be Found Everywhere
No ceremony or festival in Ladakh could be complete without a plate full of momos or mokmok, as people of Ladakh call it (see the photo above). These dumplings are popular among tourists and are available at almost all the restaurants and eateries. Mutton, chicken or vegetable momos, either steamed or fried can be eaten with chutney. The dough is kneaded, rolled, and cut into small circular pieces which are then filled with mutton, chicken, or vegetable. These dumplings are cooked in a mokto (a container with holes for steaming).
2. Thukpa Will Keep Your Body Warm
Another delicious Ladakh cuisine is Thukpa. There are numerous versions of thukpa or soupy noodles in the mountains and foothills of the Himalayas. It is a staple food of Ladakh as it not only fills the stomach but also keeps the body warm. Thukpa is cooked by mixing it with chopped vegetables or minced meat that makes it a whole meal with all the necessary nutrients. Thentuk, Paktuk, Gyatuk and Ngamtuk are different varieties of thukpa cooked in different parts of Ladakh. Here's a good Ladakhi Thukpa recipe.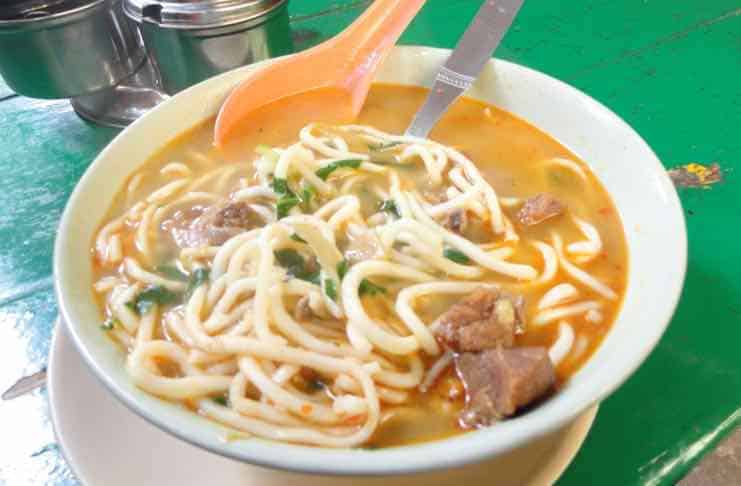 3. Skyu is The Ladakhi Pasta
If you are among those who are learning about this dish for the first time, then don't be disheartened. Chances are that the majority of the tourists visiting Leh never heard about or tasted Skyu during their stay in this Himalayan town. However, Skyu is one of the most popular dishes in Ladakh. Often referred to as the Ladakhi pasta, Skyu is a thick customary dish that is eaten for lunch and dinner. These thumb-sized pieces of dough are usually cooked with meat but one can also use vegetables instead of meat. It's a true Ladakh specialty.
4. Chhutagi is the Favorite Dish among Trekkers
This is another traditional food of Ladakh that has become popular among tourists, especially trekkers who spend nights with local families in homestays. Chhutagi is one of the most in-demand foods during treks in Markha or Sham valley. These bow-shaped pieces of dough that resemble whole wheat pasta are mixed with vegetables, meat, or cottage cheese to bring out the flavor.
5. Tsampa (or Ngam-phey) Is a Staple Food in Ladakh
Tsampa or Ngam-phey is roasted barley flour that is found in almost every household in Ladakh. Ngam-phey has been the staple food of Ladakh for centuries. It is mixed with butter tea to make dumpling wraps or mixed with soup to prepare Ngamthuk (a famous Ladakhi barley soup). It is rich in nutrients and is stored for consumption in the winter.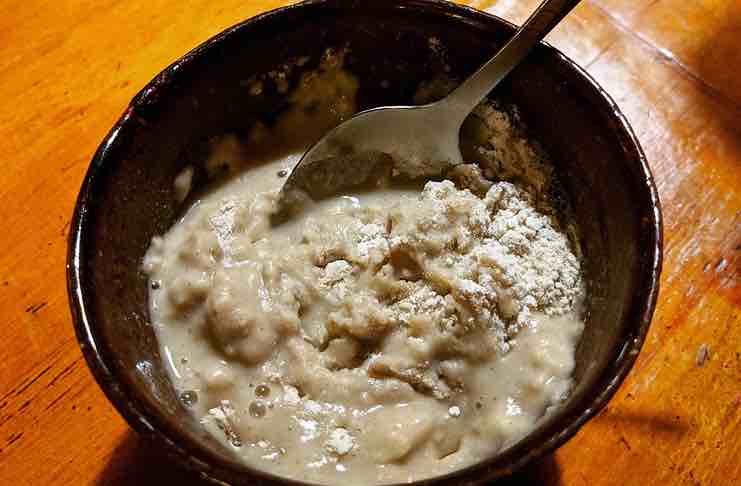 6. Gur-gur Tea is a Yummy Salty Tea
Gur-gur or butter tea is a popular hot drink in Ladakh. It is a pinkish salty tea that is devoured by the Ladakhis throughout the day. Guests are served gur-gur tea with yak milk and yak butter. It keeps the body warm and hydrated during the cold winters of Ladakh.
Want to read more about Indian cuisine? Check out our article about six healthy Indian food options, or our Indian Street Food Basics.