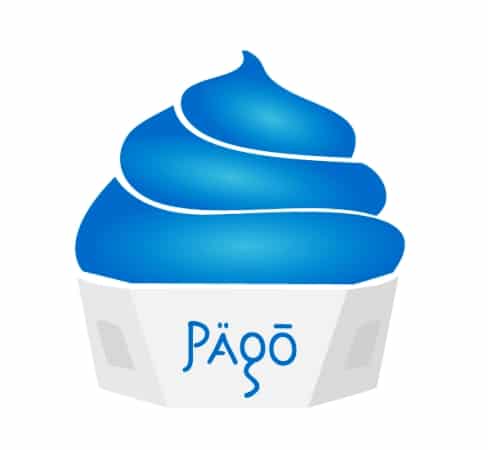 Uncle Gussy's, one of the most popular and authentic Greek street vendors in NYC, is launching a new cart today called Pägσ, with Greek frozen yogurt and gelato served from a self-sustainable cart (whatever that is).
Nick told us the Greek frozen yogurt will be a constant, but the gelato will be rotated and include flavors such as dark Athenian chocolate, frappe (coffee flavor), coconut, and a lemon mint sorbet.
As they progress, they will start to add toppings as well.  BTW, pago means "ice" in Greek.
The cart will be located by their deep blue truck on the corner of 51st St & Park Ave, where their Uncle Gussy launched his first food cart back in 1971!
Follow Pago on twitter here or our Mobile Munchies twitter feed.  Good luck guys. We'll stop by to try it very soon.