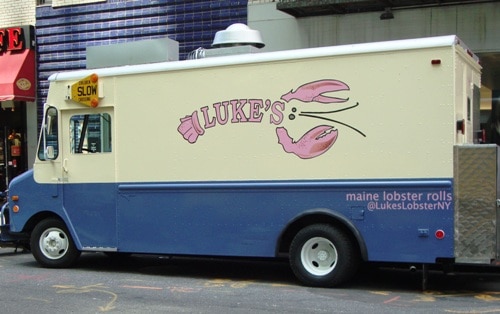 What a beautiful, sunny day!  Perfect for enjoying great New York Street Food from the vendors on the right and the trucks below.
This is great weather for trying the new Greek frozen yogurt & gelato stand Pago, from the people behind Uncle Gussy's.  Dark Athenian chocolate gelato sounds delish, as does lemon mint sorbet.
You can also get a FREE burger from Frites 'N' Meats & Mastercard at the ing Direct cafe, but only for the 1st 300 people.  Check below for details.
As always, check the Mobile Munchies twitter feed before heading out, in case anyone had to move at the last minute.