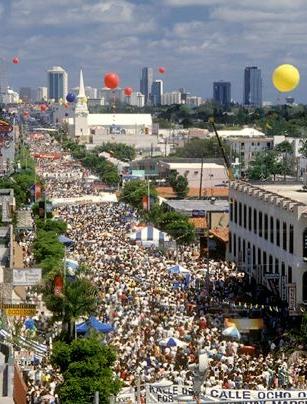 Last year was the inaugural Truck Yeah! Festival, celebrating all varieties of mobile culture including art, design, fashion, theater, music, and our favorite – food.
This weekend Truck Yeah brings together fifteen organizations to celebrate Brooklyn's mobile arts and culture at Pine Box Rock Shop in Bushwick.  Pine Box will host a Truck Yeah happy hour from 4-8 pm on Friday, and the main event will be on Saturday, June 2nd from 2-8 pm.
In addition to numerous arts projects, you can enjoy delicious treats from Coolhaus, Gorilla Cheese, Green Pirate Juice Truck, Kimchi Taco Truck, and S'amore NYC.
Click through for more details on Truck Yeah.
Truck Yeah participants include:
Anonymous Gallery
Art Cart NYC™
Bang On! NYC
Brooke David
Brooklyn Art Library
Coolhaus Ice Cream Sandwiches
El Camino ARTRV
Gorilla Cheese NYC
Green Pirate Juice Truck
Kimchi Taco Truck
Rabbit Movers ART ATTACK!
S'amore NYC
Sherry Truck
Submergedart
Tiffany Nicole Mobile
Vintage Shop
The event takes place on Saturday, June 2nd from 2-8pm at Pine Box Rock Shop, 12 Grattan Street in Bushwick.  Take the L Train to Morgan Avenue and you'll see them parked two blocks away.
Don't forget, Pine Box is also hosting a Truck Yeah Happy Hour on Friday from 4-8pm!
The Truck Yeah website is here, facebook is here and twitter is here.