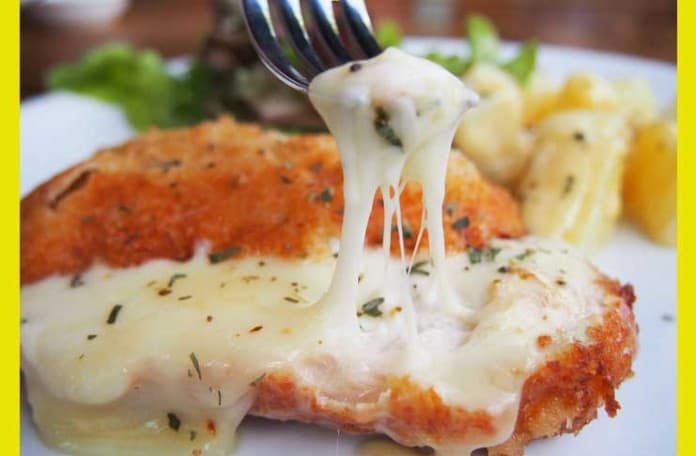 I've been telling you about all the new menu items from Biryani Cart/Juicy Wings – such as hot wings and cheese steaks – which they are serving at their new, 3rd cart across 46th St (by 6th Ave) from their 2 original carts that serve Indian food.  Meru has expanded again, and the 2008 & 2009 People's Choice Vendy Award Winner was in the new cart today doing the cooking himself to make sure everything was up to snuff.
Today's Lunch is peppercorn cheese steak ($4) from Biryani Cart.  I was curious about the wings, but they were already sold out when I got there, so the choice was fairly easy.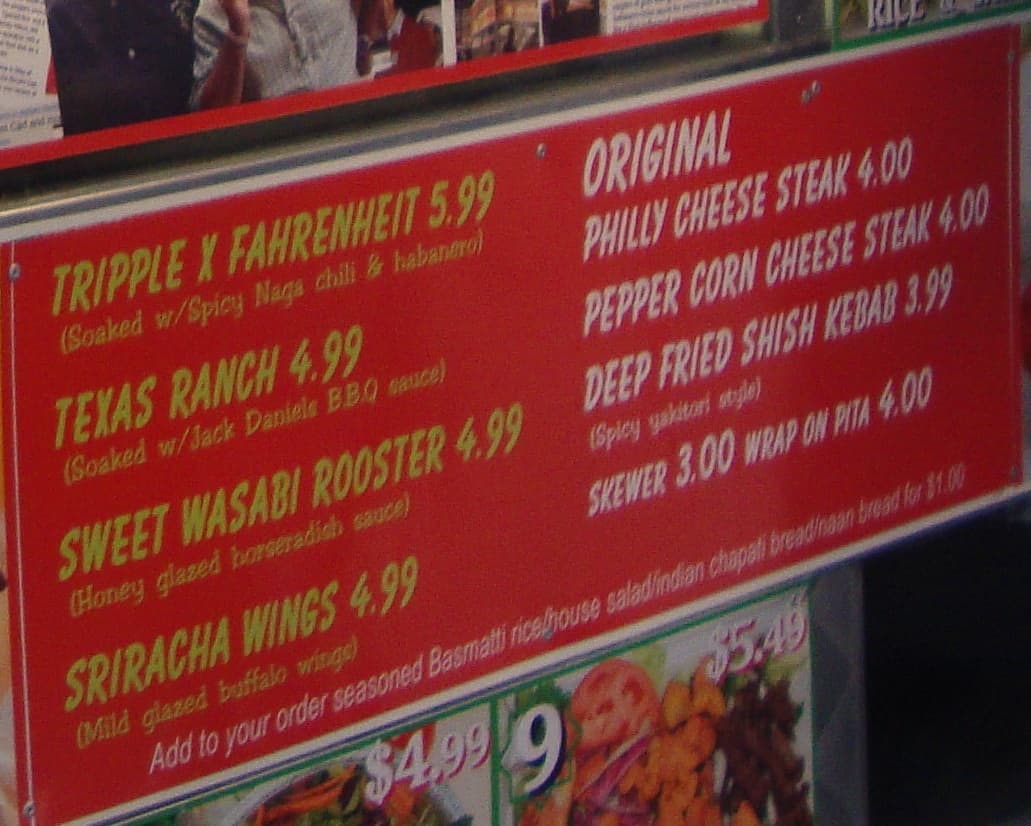 After grilling the meat, onions and peppers, Meru put 2 slices of cheese on it all, let it melt, then transferred it all to bread, on which he had previously put some lettuce and tomato.   Peppercorn sauce was then put on the sandwich, and the container was closed up and given to me.
Since the sandwich was served open faced, it was pretty thick when I closed it up.  The steak wasn't really thick, but there was plenty of it, and it was nicely grilled.  The onion and peppers were nicely grilled too.
What really set the peppercorn cheese steak apart from other cheese steaks was the peppercorn sauce.  Man, it was hot!  Peppercorns can be pretty hot, but it looked like there were some chilies in the peppercorn sauce too.  I could tell from the little bit of orange oil that came off the sandwich – and the extra level of heat.  Meru really knows how to do hot and spicy!
Today's Lunch was an excellent value at $4, and if you like a lot of heat, get the peppercorn sauce.  If you don't like heat, leave off the peppercorn sauce, and this would still be a pretty good cheese steak sandwich.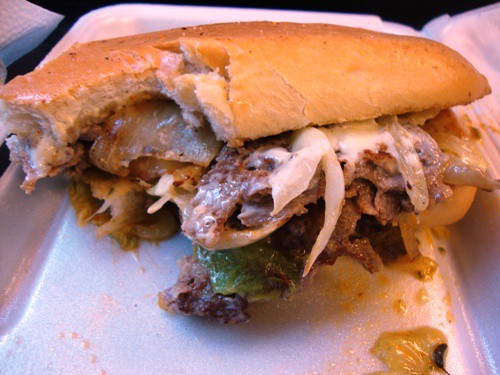 Now if can only get my hands on some of Meru's Juicy Wings, all will be well with the world.