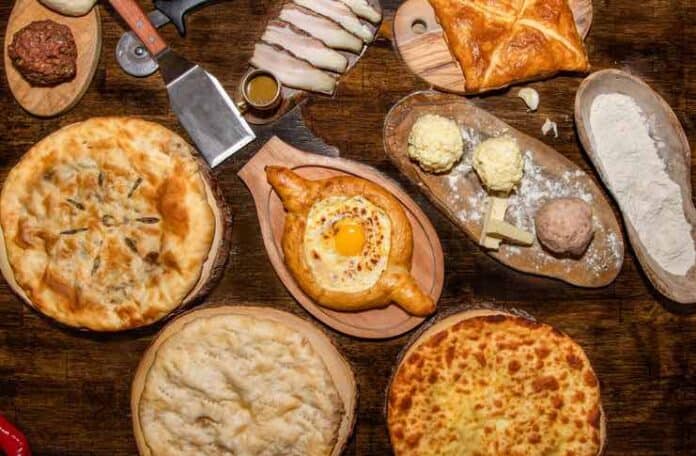 Oda House is a restaurant that offers authentic Georgian food in two locations in New York – Manhattan and Brooklyn. For more than 10 years, Oda House on Upper East Side has been a guide to Georgian culture and cuisine for the citizens of New York. 
Throughout these years, the restaurant has been conquering the hearts of the most demanding gourmets with its outstanding range of traditional dishes, natural wine, and ambient atmosphere.
View this post on Instagram
 Oda House strives to be a peaceful island in the middle of the bustling city. It's a place where you can take a break from the hustle and calmly enjoy your meal alone or with your family or friends. This is the restaurant where you can feel the connection with the ancient world of traditions and renew your energy to continue your fast-paced life.
The Chef and Co-founder of Oda House
The Oda House's chef and co-founder, Maia Acquaviva, offers the visitors to re-discover Georgian cuisine and culture. Since Maia was born and raised in Georgia, she inherited not only the secrets of local cooking but also the local traditions, which are reflected in the restaurant's philosophy. 
The guests are the central figures in Oda House because, in Georgian culture, all guests are believed to be God-send and thus should be cared for and respected.
Oda House intends to be a bridge connecting the peaceful world of traditions with the modern fast-developing world. It's a quiet place where you can savor the traditional Georgian dishes spiced with modernity. 
Maia strives to rethink the ancient recipes and adapt them to the high demands of city dwellers. Thus, the restaurant's menu lists vegetarian, vegan, keto-friendly, and gluten-free dishes.
The Menu at Oda House 
Oda House's menu lets visitors get acquainted with Georgian cuisine's versatility – from appetizers and different types of cheese to traditional desserts and authentic wine. Here, you can try various kinds of khinkali, khachapuri, suluguni, and other Oda House's specialties.
View this post on Instagram
From 12 pm to 4 pm, visitors can order the dishes from the special Oda House lunch menu, which changes from time to time to ensure the versatility and diversity of the Georgian cuisine experience. However, other items on the menu are available at all times. Oda House in the Upper East Side welcomes guests on: Mon-Thu: 04 pm – 10 pm, Fri-Sat 11 am – 11 pm, Sun 11 am – 10 pm.
Want to read more of our latest posts? Check out our post on how to make baked salmon.
Charles Vallena is the founder and managing editor of Cuppabean.com, a coffee blog that helps people make better coffee by providing expert insights, recipes, and in-depth reviews on coffee makers. Follow Cuppabean on Facebook here.