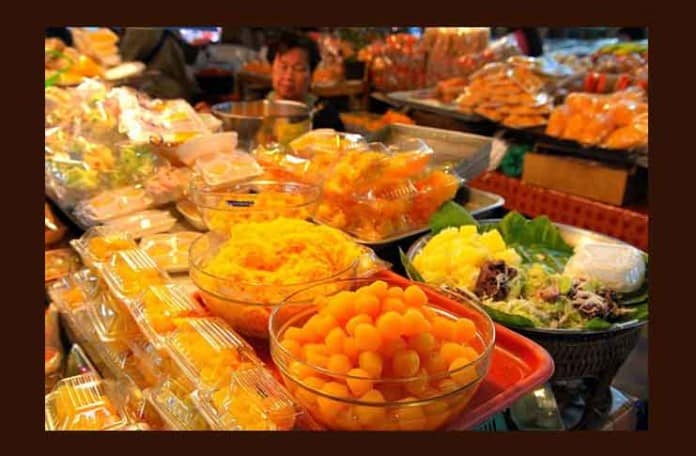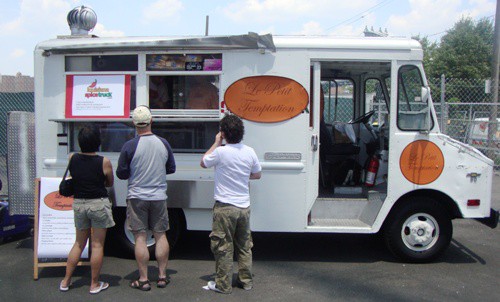 We recently checked in with Jessie Dardar, owner and chef of the Louisiana Spice Truck and his dessert alter ego, Le Petit Temptation.
The Louisiana Spice Truck usually parks in Jersey City, but is off the road for the winter.  It is expected it to be back on the road some time in March.  If you want authentic Cajun food, the Louisiana Spice Truck is the real deal.  Jessie even has that distinctive Nawleens accent.
In the off season, Jessie has been keeping busy with Le Petit Temptation, his line of delicious desserts, which are now being sold in Brooklyn at the new Greene-Ville Garden store in Fort Greene.  Below is a picture of the dark Valrhona chocolate and pear ganache.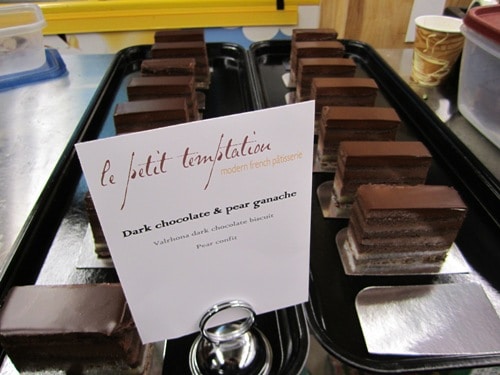 LPT will be supplying the new Greene-Ville Garden store with unique and original pastries 7 days a week.  The store is located at 373 Myrtle Ave in Fort Greene, Brooklyn – and Jessie will be at the store this Saturday and Sunday to talk about his dessert creations.
Le Petit Temptation will also be selling desserts at the Liberty Towers Gourmet Shop on Hudson St in Jersey City starting in March.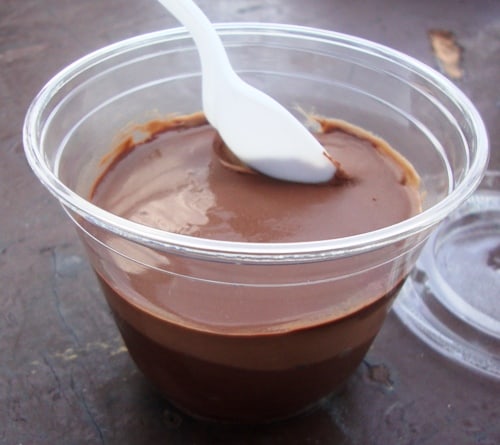 While it's tough for us to get out to Jersey City during the day, we did catch up with Jessie at the NYC Food Film Festival in Brooklyn last June, and really enjoyed Le Guanaja – a dark chocolate praline dessert (above).
Below is a picture of the Le Petit Temptation display case at the Greene-Ville Garden store in Fort Greene.  You can also check out lepetittemptation.com for additional info.