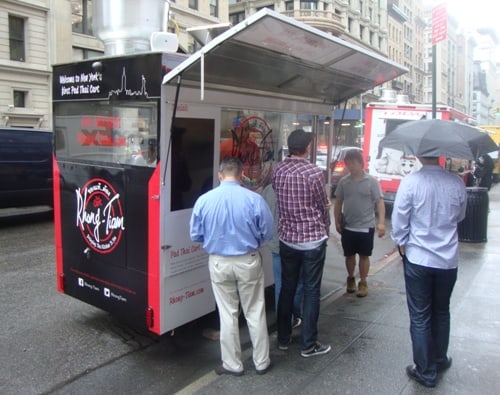 Over the summer, the Rhong Tiam Pad Thai Cart popped up in the Flatiron District for a few days, not far from its brick-and-mortar location on 21st St. The cart disappeared after a short while, then reappeared in Williamsburg, according to this Village Voice article.
Then the cart was gone…but now they're back again, at a different Williamsburg location. It's enough to make your head spin, but worth tracking down for some excellent, if pricey, pad thai.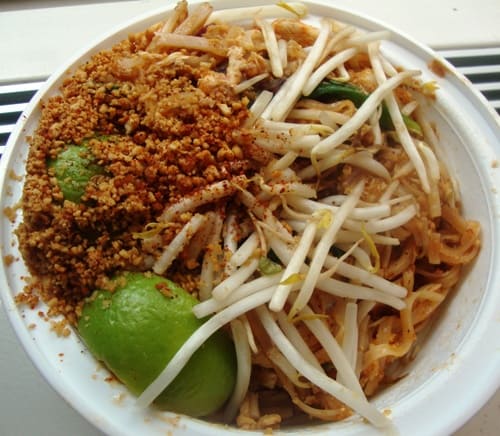 According to their twitter account, the "Rhong Tiam Pad Thai Cart will be back in Williamsburg @ north 3rd and Bedford on Mon – Fri. And will do a week special run of Pad SeeLew".
You can check out the Rhong Tiam  twitter account here, and they are also on our Mobile Munchies twitter feed.