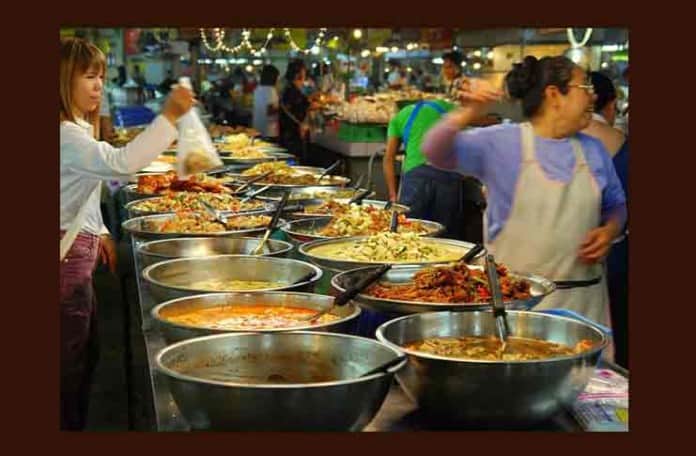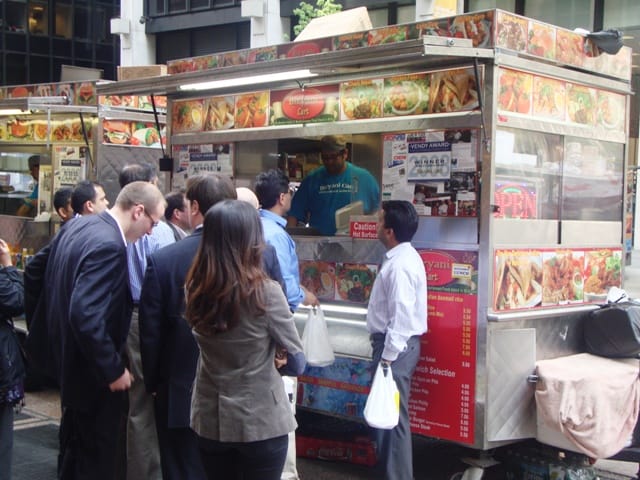 If you missed your chance to be on Eat St yesterday, a show being filmed this week in NYC for Food Network Canada,  you have 2 more chances.
They were filming at the Schnitzel & Things truck yesterday, and last night we heard from Blondie, who will be the "street food expert" being interviewed at the Biryani Cart (above) today around lunch.  Try to make it down to the Biryani Cart today if you can.  It's on the SW corner of 46th St & 6th Ave.
Your last chance is tomorrow, when they will be filming at the Big Gay Ice Cream Truck on the NW corner of Broadway at 17th St from 1-3pm.  I will be one of the "street food experts" being interviewed, along with Erin Zimmer from Serious Eats.  Come on by and say hello (and possibly be on Food Network Canada).