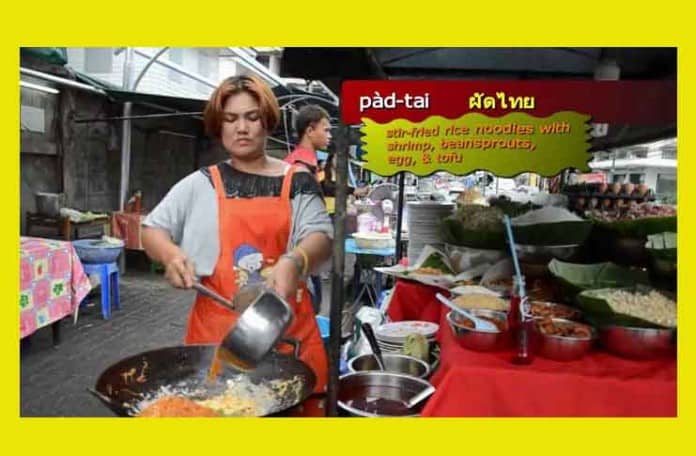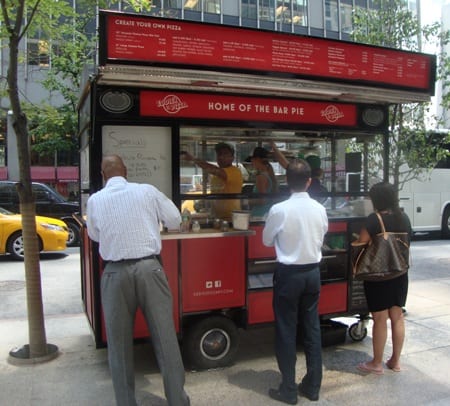 With the booming popularity of street food, but the police cracking down on food trucks in NYC, what's a vendor to do?
How about expanding your empire with food carts, which several vendors have done recently.
In July Eddie's Pizza, the 2011 Vendy Award Rookie of the Year Finalist, opened a new cart, which has been parked in Tribeca much of the time.
Yesterday, Eddie's tweeted "Just passed inspection! We will be opening our new cart tom at richard tucker park on 66th and broadway. Get ready for us upper west side!"  Congratulations Derek, Adam and Debbie on your new UWS cart.  Great job at the Vendy Awards, too.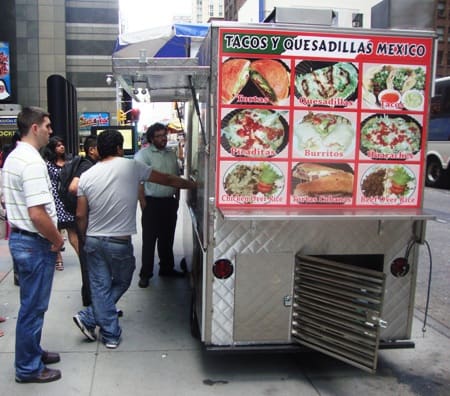 Tacos y Quesadillas Mexico has quietly expanded from one cart on 9th Ave between 58th & 59th St with two new carts in the West 50's.  About 6 weeks ago, they put a new cart on West 53rd St between Broadway & 7th Ave, and 2 weeks ago, added another cart on Broadway at 56th St.  That definitely helps the shortage of good Mexican street food in Midtown West.
Then last week, I was over by the original Tacos y Quesadillas Mexico cart on 9th Ave, and spotted a familiar looking cart further up the block.  It turned out to be a new cart from A-Pou's Taste, who were Vendy Award Finalists in 2010 in the Rookie of the Year category.  They have a cart in the East Village and one by 72nd & Broadway, and now they have one on 9th Ave by west 59th St.  I tried confirming these facts, but the guy at the cart barely spoke English, so I can't promise the other two carts still exist.  He seemed to indicate this was their 3rd cart.  If anyone can confirm the other two A-Pou's Taste carts, let us know in the comments.
Either way, vendors are finding alternative ways to do business, whether its opening food carts, attending more festivals, or spending time in the new food truck lots (although the High Line Lot is closed until next summer).