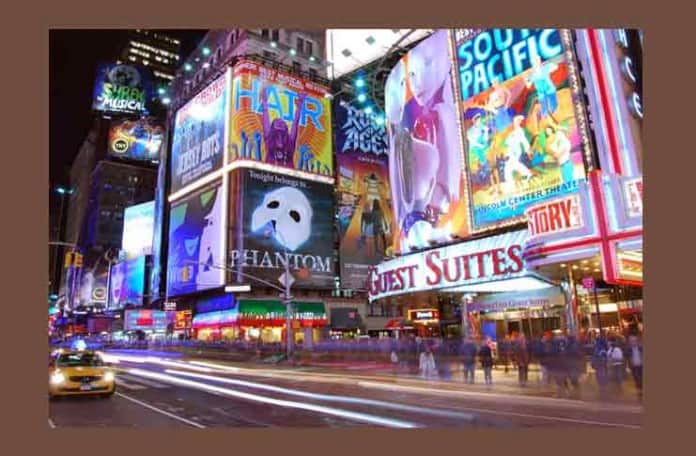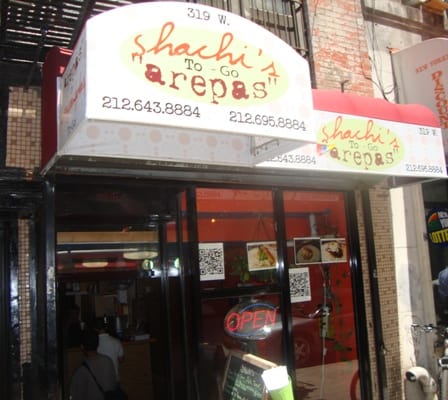 A couple of months ago, we saw an item in the NY Times Tasting Table newsletter about a new little storefront near Penn Station called Shachi's that serves authentic Venezuelan arepas and empanadas.   We tried Shachi's back in July, enjoyed it, and added them to our Honorary Street Food category (storefronts with little or no seating serving food considered street food in their home country).
For Today's Lunch, we went back for a return visit to Shachi's at 319 West 35th St (btw 8th & 9th Ave) and chose the reina pepiada arepa ($7) and the carne mechada empanada ($2.25).  The reina pepiada arepa has shredded chicken potato salad and avocado. They also offer takeout combos of 1 arepa, 1 empanada and a soda for $9, which is a good deal.
The first thing you notice is the sliced avocado on top of the sandwich.  It was creamy and very fresh and dominated the first bite or two.
The filling in the sandwich was a mix of shredded chicken (white & dark meat), cubed potatoes and carrots, and minced red onion.
The potatoes and carrots were cooked but firm.  With the shredded chicken and avocado, it was a tasty sandwich on a different type of "bread".  I don't know how to describe it other than a grilled dough pancake.  It didn't have a lot of flavor unto itself, but was a good vessel for the fillings, especially after I put on some hot sauce.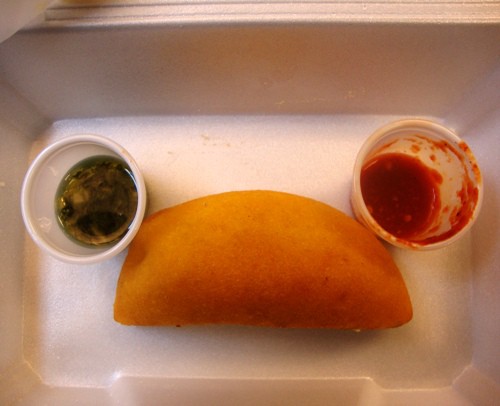 Empanadas are a very popular street food in South America, and carne mechada was a traditional shredded beef empanada.  The shell was corn based and deep fried, and inside, there was plenty of tender, shredded marinated beef.  The beef had a nice flavor to it, with a slight vinegary base.
After the first bite, I added some red hot sauce, and it was even better.  A couple of empanadas would make a good lunch too, and Shachi's has 9 different types on the menu.
Today's Lunch from Shachi's was very good.  The 2nd visit confirmed my first impressions back in July, which were quite favorable.  I expect to be going there regularly when the weather gets crappy in the winter.