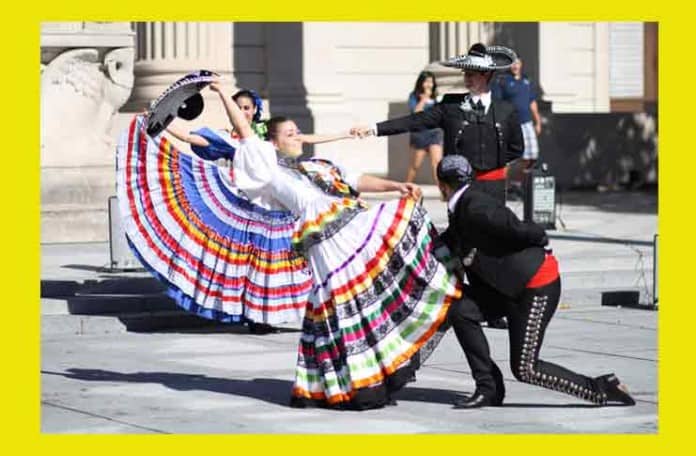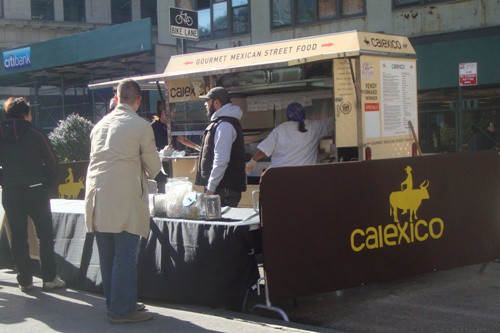 Madison Square Eats may have come and gone, but Calexico is still there – as they will be year round at Broadway and 25th St.  You used to have to go to Soho or Brooklyn for Calexico, but now you can get their Vendy Award winning food in the Flatiron District.
Guess I wasn't the only one with the same idea because when I walked up to order, they said it would be about a 20-25 minute wait.  I still went ahead and ordered a chipotle pork burrito ($8) for Today's Lunch, and asked for it with their "crack" sauce.  Damned if I didn't get my lunch in 23 minutes.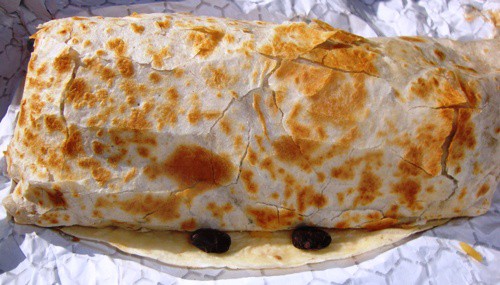 After fattening up the burrito with tons of fillings, they rolled it up and grilled it a bit on each side.  This gave the burrito some nice golden color.
Although the burrito appeared cracked from the grilling, it didn't leak when I picked it up to take a bite.  Inside were meat, beans, rice, cheese, salsa, pickled red onions, crema and "crack" sauce, which was like a chipotle mayo, only more addicitive.
I'm not sure exactly what was in the "crack" sauce beside chipotle and mayo, but it was spicy, and I was tasting it (and loving it) all the way back to the office.  The way the "crack" sauce and salsa mixed together was delicious.
I could taste cumin in the shredded pork, which was juicy and plentiful, and the pickled red onions added a nice side note.
On the down side, I would have liked a little more cheese in the burrito, but that's a minor quibble with a burrito as good as this one.
Today's Lunch of a chipotle pork burrito from Calexico was excellent.  They still make one of the best burritos on the streets of New York – and their tacos and quesadillas are among the best too.
You can see Calexico's full menu here.  They are at Broadway and 25th St every day until 5pm, as well as on Wooster St just north of Prince St in Soho, although that cart closes right after lunch.