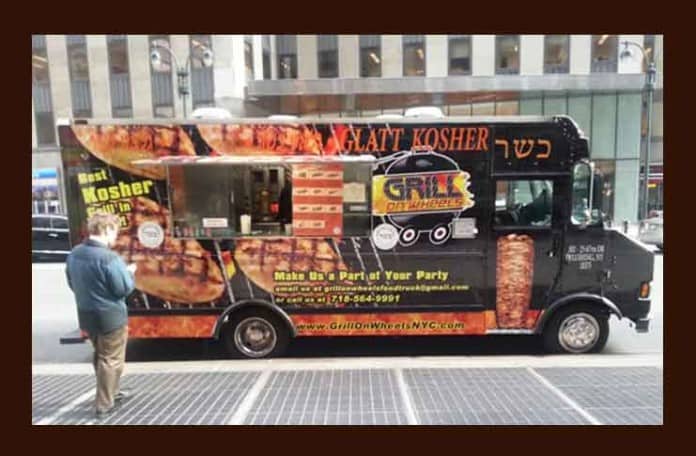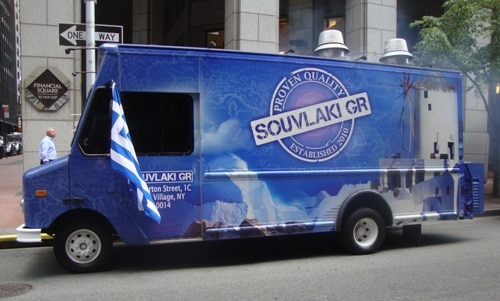 Should be a mostly beautiful week, sunny and cool.  Perfect for enjoying great New York Street Food from the vendors on the right and the trucks below.
You can warm up today with some nice, spicy food.  Gorilla Cheese has Jack Jack Jerk with jack cheese, Jack Daniels spicy hot sauce and jerk chicken; Big D's Grub has spicy wings, which we have enjoyed before; and Feed Your Hole's ghost chili is one of the hottest dishes around.
As always, make sure to check the Mobile Munchies twitter feed before heading out, in case anyone had to move at the last minute.
gcnyc1 Gorilla Cheese NYC Good morning Flatiron…gorilla parked on 5th ave bet 20-21…NEW LOCATION 11-3. Dinner at Astor & Lafayette. Make ur plans to visit us today. New lunch special! JACK JACK JERK – not like duck duck goose – jack cheese, our spicy Jack Daniels infused hot sauce and jerk.