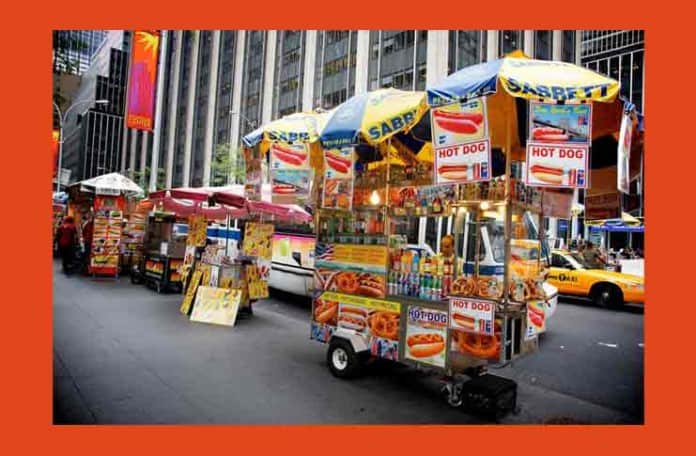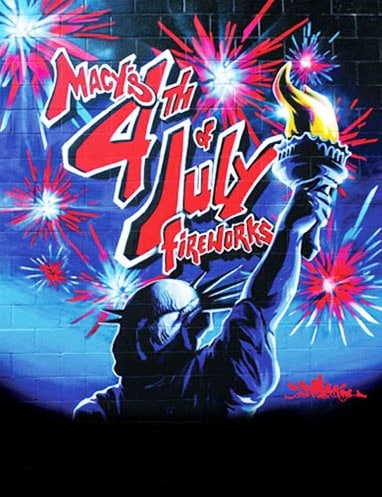 If you're in town over the 4th of July weekend, there are definitely some fun things to do, many of them with copious amounts of food and drink involved.
The Big Kahuna is always the Macy's Fireworks show on Monday, July 4th, which is on the Hudson River this year.  The best viewing is from West 24th to 59th St.  More details here.
With Jen & Outlaw out of town this weekend, get your crawfish craving sated on Sunday (7/3) at the Village Pourhouse Downtown crawfish boil.  A $40 ticket (click here to purchase) gets you two heaping baskets of crawfish, unlimited Southern chicken sliders, potato salad and corn on the cob, plus an open bar with Bud Light and Abita from 6-8pm.  The Village Pourhouse Downtown is at 64 Third Ave at 11th St.
For a marketplace with great vendors, check out the Fulton Stall Market at the South Street Seaport.  On Sunday (7/3) from 11am-5pm, there will be a wonderful variety of local food vendors, farmers, purveyors, crafters and artisans such as Brooklyn Winery, Wooly's Ice and Yummy Coffee (click here for a complete list of vendors) while The Hairs play live music at 3 p.m.  The Fulton Stall Market is on South Street between Fulton and Beekman St.  Click here for more info.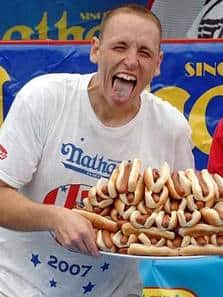 If you feel like getting up early on July 4th, the Nathan's Hot Dog Eating Contest has been held since every year since 1916.  It's held at 12pm at 1310 Surf Ave in Coney Island, but you can also watch a simulcast on ESPN.  Joey Chestnut, who holds the world record of 68 hots dogs and buns in 10 minutes is going for his fifth title.
Blaue Gans in Tribeca is hosting their annual "Pig Out" all-you-can-eat buffet, where for $35 you can enjoy a whole roasted pig, Schaller & Weber sausages, fresh salads, and a Viennese cake bar.  It runs from 2-8pm, which gives you enough time to catch the Macy's Fireworks afterwards.  Make a reservation by calling (212) 571-8880 or visit OpenTable.  You can see the whole menu here.
If you want less family-friendly fare, there's always America: F*ck Yeah! at the Bell House in Gowanus, Brooklyn on Sunday, July 3rd starting at 8pm.  Live music by The Outer Borough Brass Band, burlesque by Wasabassco Burlesque, win a round of drinks in the Show Us Your Patriotic Underwear Contest, and Free Admission if you come dressed as Wonder Woman! And of course burgers and hot dogs on the grill! Tickets are $10 for a ton of adult-oriented entertainment.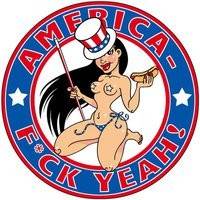 Looks like there's something for everyone in town this weekend.  Don't forget, even if you're in the city, the beach is easily accessible.