By 

Daniel Lee Hue
It was a packed food tasting event filled with New York's delicacies. I was able to get in a bit early and chat one on one with several of the restaurants and chefs that participated. Stella Artois took center stage as the nights event sponsor with a bar serving guest unlimited brews!
All this happened this past Friday, March 11th, as I had the pleasure of attending the 9th Annual Village Voice Choice Eats tasting event at the Metropolitan Pavilion from 6pm-10pm.
The event highlights some of the best eats New York City has to offer with over 65 different restaurants hand picked from all five boroughs. A sold out food tasting event, guests had the option between three ticket levels: General Admission ($70), Early Entry ($85) and VIP tickets ($99).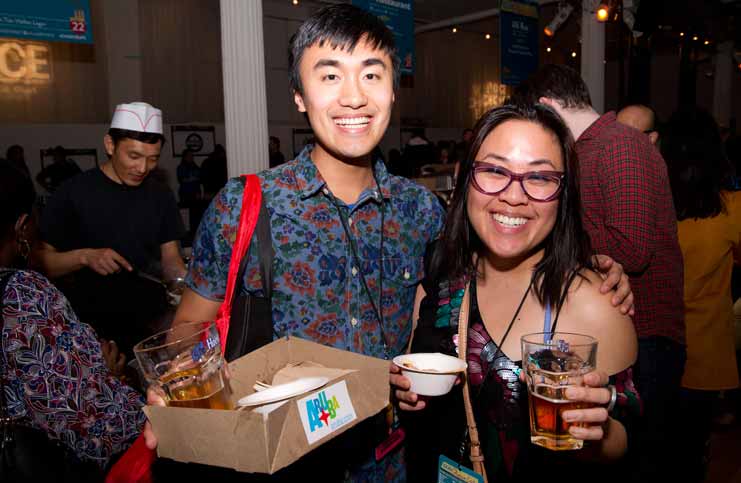 Now let's talk food tasting! So with over 65 vendors split between two floors the options were endless, however I've narrowed highlights of the night down to my top 6 favorite picks.
1. Awadh
My first stop of the night happened to be one of my favorites! Serving a classic Indian slow-cooked chicken curry with rice, Chef/Owner Gaurav Anand was glad to offer second helpings, and talk a bit about his restaurant located by 98th street and Broadway.
Offering Entrees between $14-$16, dinners can have a choice between three different styles Tariwala (spicy), Saah (spinach) and Biryani.
2. The Meatball Shop
Stop two was The Meatball Shop. Their 3rd year at Village Food they offered up something a bit unconventional, serving a Lamb Shawarma meatball alongside Tahini Yogurt Sauce and Red Cabbage Slaw. While not a typical meatball it was delightfully untraditional!
3. Boomwich
Another favorite of the night was Boomwich. Serving up their take on a reuben sandwich worker Meredith says Chef /Owner Peter is "In it to win it having been at Choice Eats for now 5 years. A menu favorite the Reubenese was recently named "Best Sandwich" by Brooklyn Magazine.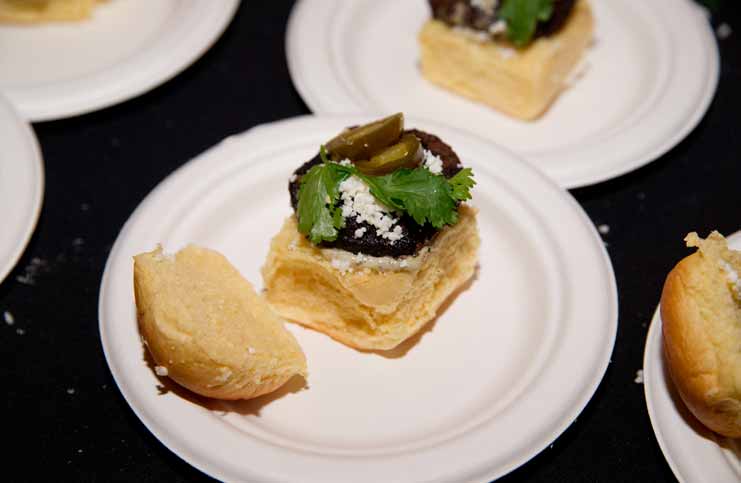 4. Sweet Generation
Switching gears to a sweeter note I stopped by Sweet Generation for a well needed sugar fix. Baking all natural creative creations since 2012 Sweet Generation works with organizations that help children in poverty by offering internships in the kitchen. A must try was their Fig & Thyme Mini Cupcakes!
5. Queens Comfort
Next we move to Queen's Comfort offering classic comfort foods with a twist. Their 3rd year at Village Food serving up maple roast brussel sprouts, and double smoked bacon with mac'n cheese. Open for 5 Years, their most popular menu item is their Captain Crunch chicken fingers.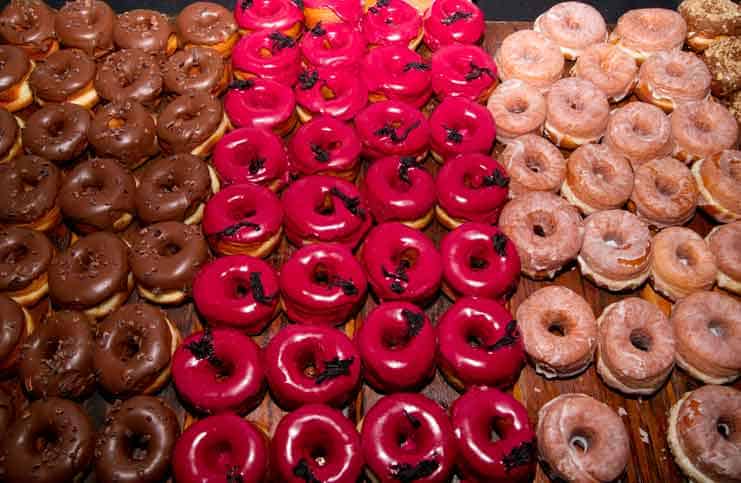 6. Kuma Inn
A Lower East side eatery offering avant-garde Pan-Asian small-plates since 2003. This year the restaurant came with it's A game serving their Kuma Nachos with spicy pork and beans. Known for their spicy flavors you can find the chef's hot sauce "The Bronze Hotsauce" at Whole Foods.
_______________________________________
Wow! what a delightful, memorable event! I'll definitely be back next year!