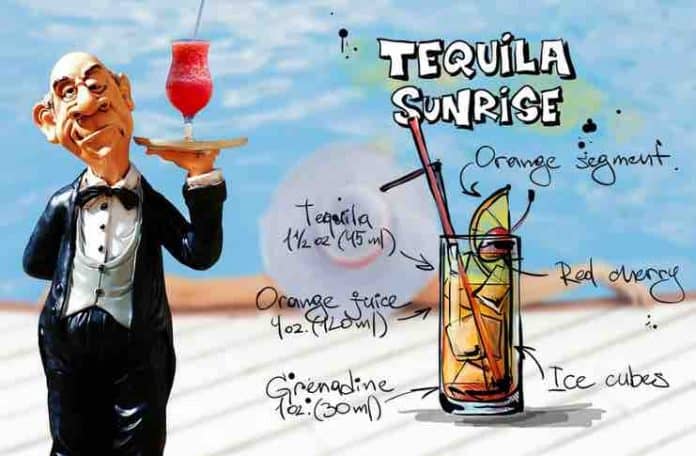 There was a time when tequila was considered the drink of college and university students and the reason for many people forgetting what they got up to the night before. Although drinking tequila was popular back in the 1950s, it was less of a mainstream spirit with more people favoring the likes of vodka, rum, and whiskey. However, over the last few years, there has been a real resurgence in its popularity. What has caused this?
5 (and more) Factors Why Drinking Tequila is So Popular:
It may be something to do with the fact that so many celebrities have released their own bottles of tequila. 
1. Celebrity Tequilas
Many people may refer to it as being down to the "George Clooney effect". There is a strong case for this, as it was in 2013 when the actor and philanthropist, along with Rande Gerber and Mike Mildman, launched the Casamigos Tequila on the market. 
Since then, there has been an increasing number of other celebrities all opting to brand their own line of the agave liquor.
2019 was definitely the year when this trend reached a new peak. There was Cincoro Tequila from Michael Jordan along with 4 other NBA hall of Famers. Villa One Tequila from the designer John Varvatos in collaboration with Nick Jonas, SummerGods from Stephen Jenkins, the lead singer of the alt-rock band Third Eye Blind and Prospero Tequila from British singer-songwriter Rita Ora. Even Dwayne "The Rock" Johnson was seemingly interested in getting in on the action with Teremana Tequila, which was released towards the start of 2020. 
2. It's a Cooler and More Complex Drink
Why are celebrities all interested in tequila though? There are many reasons why tequila as a drink is more appealing. For one thing, it is considered a lot cooler than many other drinks. Tequila conjures up images of youthful abandon and exuberance. It's trendy to be seen with a glass of tequila or to take an Instagram-worthy shot sipping some agave-based spirit. 
Tequila is also considered to be a much more complex and richly flavored drink compared to other spirits. If they want something that is going to challenge their palate and taste buds more, people are likely to choose tequila over alternatives.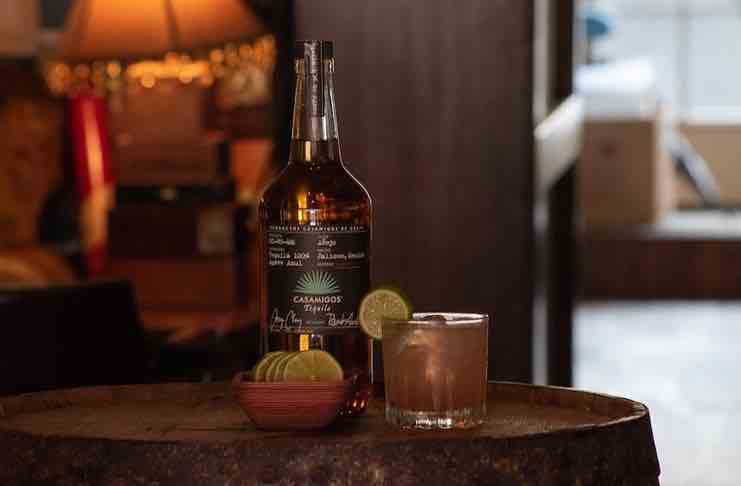 3. Broad Range of Different Varieties Available
Another huge factor that certainly has come into play with the sudden spike in popularity of tequila is the fact that there is such a broad range of different types of tequila. For instance, Blanco tequila tends to appeal more to the fans of other white spirits. However, brandy and whiskey aficionados are more likely to be drawn to the barrel-aged anejos and reposados tequilas. 
4. Familiarity 
Familiarity also comes into play. Even people who have yet to actually try tequila know of its existence thanks to tequila slammers (involving a shot of whiskey, pinch of salt, and lemon) and margaritas. Margaritas, in fact, are considered to be one of the best-selling cocktails in the world. 
5. Further Factors
Beyond the factors we have already discussed, the celebrity connections come for a variety of reasons. There are long-held (and very much disputed) beliefs that tequila has health benefits. Others feel the need to be an ambassador for tequila because of its strong ties to Mexico, and they feel they are helping celebrate the country where most of the drink comes from. 
While others still just like tequila because of its association with wild parties, raves, and celebrations of all kinds. 
Celebrities are drawn to it of course because it is a lucrative business. Have you tried it yet? Maybe it is time you did. Even if you don't try one of the fancy celeb-endorsed varieties, we are sure there's a tequila out there for everyone. 
Want to read more cool posts on NYSF? Check out our post about the first smoked tequila on the planet, or just check out our latest NYC restaurant reviews.