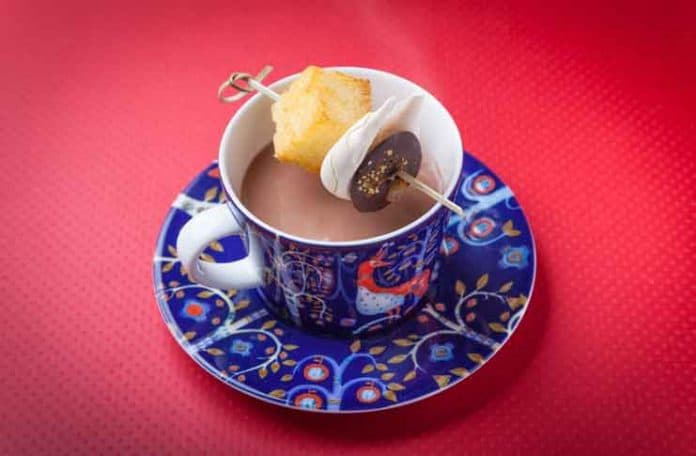 What better time to drink hot cocoa than during the winter? For the second year in a row, the Valrhona Hot Chocolate Festival is happening in New York City. Now through Feb. 5, restaurants, bakeries, and chocolatiers around the city will be participating in the festival, promoting artisanal and premium hot chocolate, all while raising money for a good cause.
11 participating establishments and 29 locations will be celebrating the festival, each with a unique, delicious take on hot cocoa and decadent desserts. New York City pastry kitchens include: Laduree, Lafayette NYC, Epicerie Boulud, Almondine, Mah-Ze-Dahr Bakery, The St. Regis, FIKA, Baked, and Sugar and Plumm.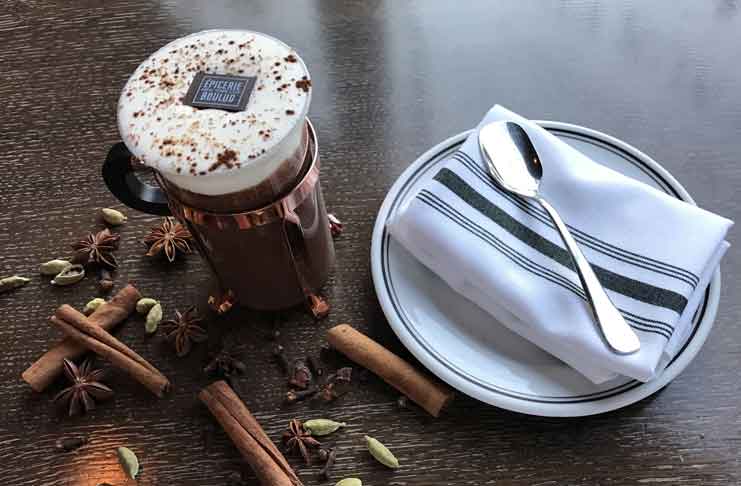 "The Valrhona Hot Chocolate Festival is an exciting opportunity for chefs around New York City to work with the great chocolates created by Valrhona in a different way while contributing to the great cause of The Clean Water Project," said Chef Tyler Atwell, Executive Pastry Chef of Lafayette New York.
During this sweet festival, each pastry chef will be serving exclusive Valrhona hot chocolate creations at each of their NYC locations.  At the end of the festival all ticket sales from the kickoff event and the cumulative proceeds generated from hot cocoas sold ($.50 per hot chocolate) will be donated to the Valrhona Clean Water Project. This project is raising money to improve the living conditions and public health of the cocoa-producing community of Los Ranchos, Peru.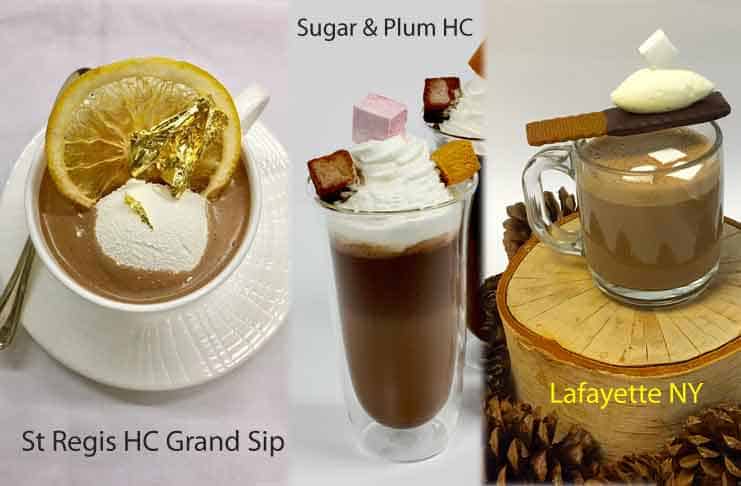 "Valrhona is known for offering different chocolates, each with a specific, balanced, and complex taste," Said Marine Leman, Senior Communications Manager at Valrhona. "As a consequence, the chef chooses the chocolate he will use depending on the end result he wants to achieve and the other ingredients that are in the recipe."
Click here for more information.
Chelsea is a freelance journalist based in San Francisco whose passion revolves around traveling the world, immersing herself in foreign cultures, and of course, eating and drinking everything delicious. She covers all things food, drink, and travel and is always up for an adventure, whether that means an adrenaline-pumping excursion or trying new cuisine.