Searching to learn about the health benefits of Celery juice and why you should be drinking this juice? Well, you've reached the right place. In this post, we'll be discussing all you need to know about it. Let's start at the beginning…Did you know that one of the main causes of weak hair, weight loss, brittle nails, acne and skin problems is a lack of vitamins, minerals, and nutrients? If your hair grows slowly and seems to break off easily and your skin doesn't have that healthy, smooth glow you're after, it could be that your diet is deficient in essential nutrients! 
This is where celery juice comes in. Did you know that there are many celery juice benefits for hair and skin?
We know what you're thinking. Celery juice? Really? Just hear us out! Celery juice is actually super healthy and is just bursting with health benefits. Celery is rich in vitamins A, E, and C and is a great source of potassium and folate. On top of this, celery has a positive effect on blood sugar regulation, as it's low on the glycemic index. 
So if you want to improve your skin and hair health, read on for more about the celery juice benefits for hair and skin. Here, we break down the 7 excellent health benefits of celery juice.
Celery and anti-hair-breakage 
Celery is rich in silica –  a natural mineral that is found in collagen. Silica is very important for the health of skin, hair, and nails, and it may even help to prevent hair breakage. 
Silica also helps with the health of your blood vessels. This is important for hair and skin health because it encourages blood to flow to the scalp and fingertips, thus promoting growth.
Drinking celery juice regularly is a great way of ensuring your diet has the necessary dose of silica.
Celery and anti-aging 
As we mentioned above, celery is rich in vitamins A, C, and E, which are very beneficial for the hair and the skin. It has similar benefits to yummy fruit juices. 
Speaking of celery juice benefits for hair and skin, Vitamin A is an anti-aging supplement, meaning it helps restore and rejuvenate hair follicles and skin cells, keeping us looking youthful. 
One of the celery juice benefits for hair is that it can potentially help your follicles produce healthier, shinier hair and help your skin cells rejuvenate, preventing wrinkles.
Celery is also rich in Vitamin C, a powerful antioxidant that may help prevent the deterioration of hair follicles, and subsequently, prevent hair from turning gray. 
Check out this video to see what happens when you drink Celery Juice:
Celery juice as a moisturizer 
So how else does celery juice benefit the skin? The juice is rich in Vitamin E, which is absolutely essential for healthy skin. If you suffer from dry, irritated, or itchy skin, then it could be caused by a deficiency of Vitamin E in your diet.
Vitamin E is extremely important because it creates a protective layer across the surface of the skin. This barrier locks moisture in so that the skin remains soft instead of being prone to drying out. 
Celery and acne 
No studies have been carried out in regards to the effect of celery on acne. However, there are suggestions that celery juice can benefit the skin and acne issues indirectly! 
One reason that celery juice can benefit the skin is that it is very low in sugar, which makes it a great substitute for beverages with high sugar content, such as other juices, canned sodas, and energy drinks. High-sugar diets are sometimes correlated with skin and acne issues.  
Additionally, acne is an issue of inflammation, so sufferers are often advised to eat and drink anti-inflammatory foods. The juice of celery contains minerals, vitamins, and fiber, which – along with antioxidants – possess properties thought to reduce inflammation. 
Celery and dandruff 
Another one of the celery juice benefits for hair could extend to keeping the scalp dandruff free! This is because celery juice is rich in Vitamin A and Vitamin E, which possess scalp-hydrating properties.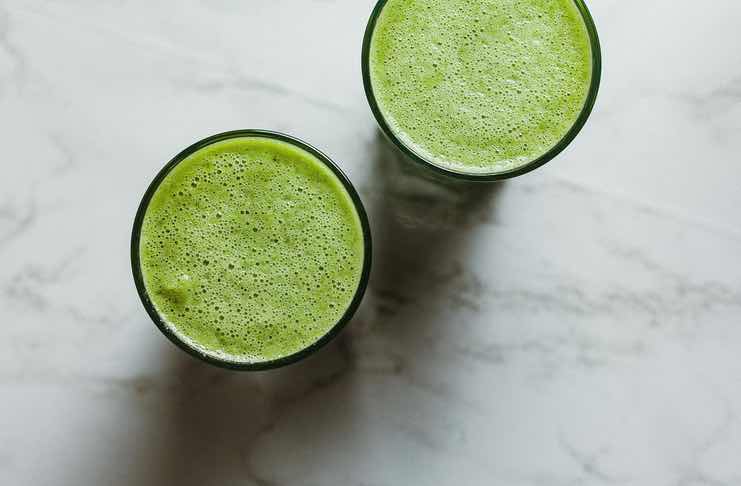 To foster the best results, it is recommended that you drink your celery juice in the morning, that you don't dilute it by mixing it with other ingredients, and that you consume a cup of celery juice a day. 
Celery and shine
Bring out your hair's sparkle with some celery juice! If your hair is damaged by sun, heat products, or chemicals, it can look dull, coarse, and dry. This takes place because the protective fat layer on the hair's cuticle becomes damaged. 
A diet rich in Vitamin E can enforce a protective layer around hair follicles, bringing that much-needed shine back to the hair. Over time, this can leave hair restored to a glossy, shiny condition. And we know that drinking celery juice is the perfect way to get that important Vitamin E in your diet. 
So there you have it, the last of the celery juice benefits for hair!
So where can I get the best celery juice?
We reckon that all these celery juice benefits are making you want to take a big glug of celery juice right now! And we don't blame you. So where can you get good celery juice?
One example, is Little West which produces delicious, cold-pressed juices using fresh, locally sourced produce. The brand's high-quality ingredients make for high-quality, healthy juices that are a great way to hydrate and nourish your body.  
When should I drink my celery juice?
For the best results, drink a cup of celery juice a day. It doesn't matter too much when you drink it, but drinking this juice in the morning may be beneficial as it can help you to start the day with more energy!
Wrapping it up 
So celery juice may be a bit unconventional, and it may not be your juice of choice – but we think there's a good reason for the celery juice craze! What easier way to help your body feel rejuvenated than by sipping on a delicious juice?
So whether you're drinking celery juice for your skin, hair – or for general good health – make sure you enjoy it too!
How about visiting a great juice place in NYC? check out our review of Juicery Harlem.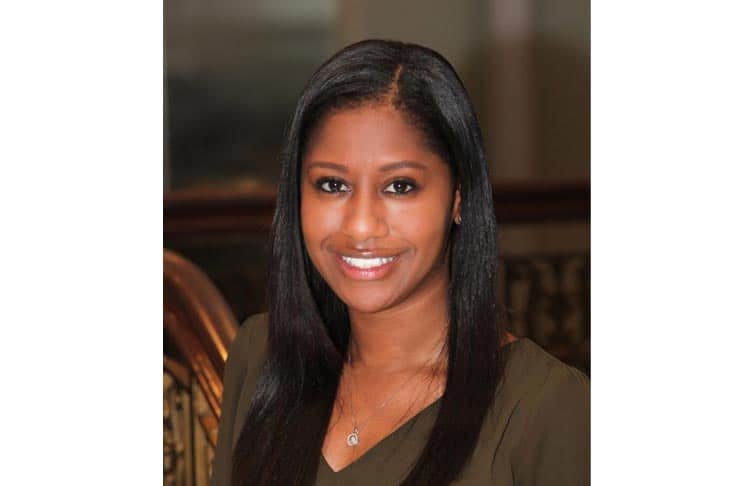 Tiara Budd lives in New York and is determined to eat (and Instagram!) her way through the city. In her free time she loves exploring new neighborhoods, reading books from the library, and traveling all around the country.