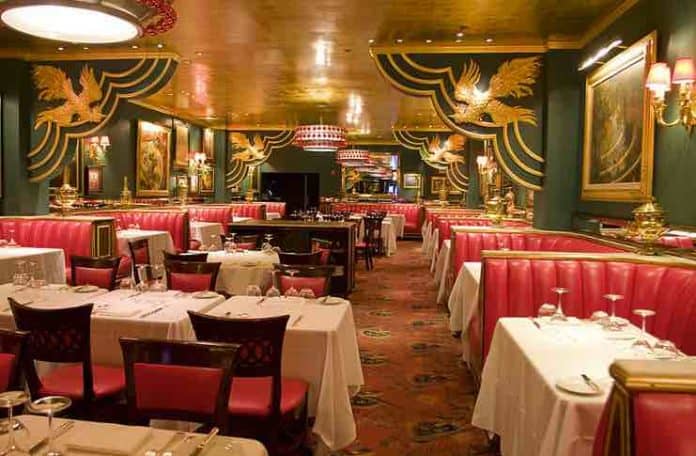 If you're like millions of Americans, coffee is just the thing you need in the morning to get your day started. But in the afternoon, trade in that 3rd cup of coffee for a nice, relaxing and refreshing cup of tea.
Tea is a staple of many cultures around the world and is the 3rd most consumed beverage here in the US, with consumption increasing at a rate 3X that of coffee.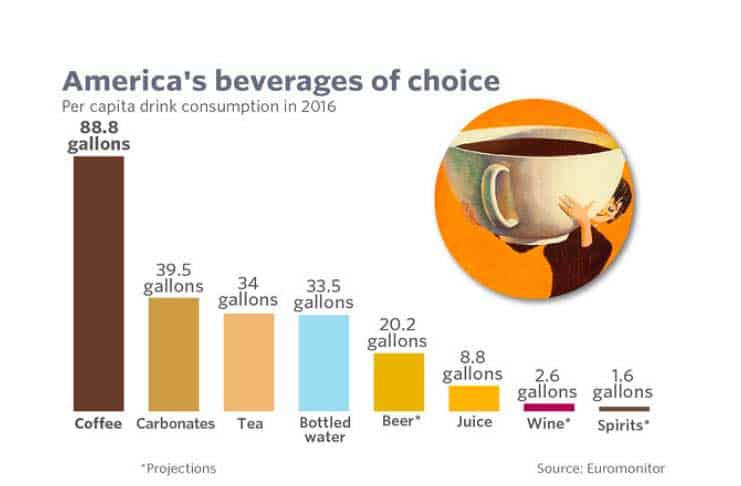 So whether you're seeking the health benefits of green tea, the pick me up of oolong tea, or the soothing stress-relieving effects of chamomile tea, here's a list of tea shops you should definitely check out in NYC.
Ippopodo Tea – 125 E. 39th st.
You may be familiar with powdered matcha tea, but Japanese tea has so much more to offer. Talk to the friendly workers at Manhattan's Ippopodo to get an education on the wide variety of tea available, from Sencha and hojicha to gyokuro.
Either enjoy a few cups in their warm and inviting tea house or take it to go.
Lady Mendi's Tea Salon – 56 Irving Pl, 1003
Ok, this place is for the tea connoisseurs who may or may not already have their pinky in the air! You actually need reservations (212 533 4466) in order to partake in one of the three-afternoon tea drinking sessions (12, 2:30, 5).
All that being said, it's well worth it. You'll start off with a few hors d'oeuvres, an amuse-bouche, and then a variety of sandwiches will be available such as a cucumber with mint crème Fraiche on brioche, or a smoked salmon with cream cheese.
Is $60 worth the price of admission for the 5 part 'Royal Tea Service?" You bet.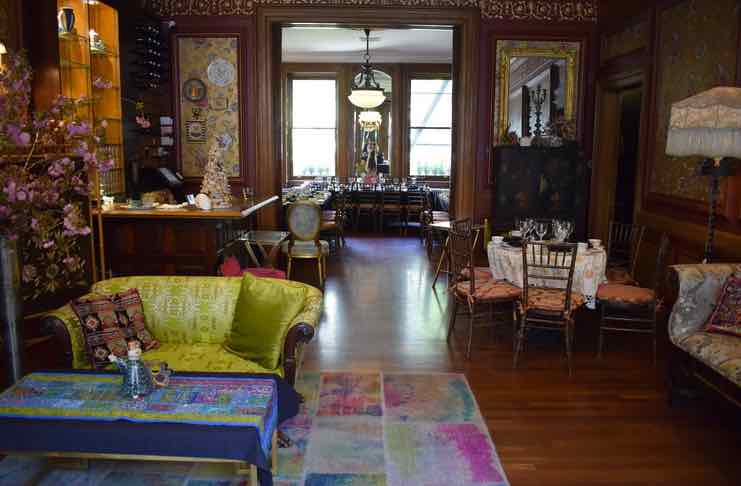 Russian Tea Room at the Carlyle Hotel – 150 W 57th St,
Yep, another place to hobnob with the "who's who." The historic Russian Tea Room in midtown was founded by the Russian Imperial Ballet and is a staple in such classic films like When Harry Met Sally and Manhattan. You'll instantly feel like royalty once you enter its velvet and gold decorated rooms.
You can indulge in everything from champagne and caviar to gluten-free and vegetarian options. This isn't an everyday choice, but when you want to be treated like royalty, be sure to stop by.
29B Tea House – 29 Ave B, Manhattan
Ok, enough of the posh high-end stuff. For a twist on tea without breaking the bank, try this spot. What do you get when you combine Japanese lager with matcha? Something wonderfully different and magnificent that will leave your taste buds wondering what just happened.
There are also other unique options such as herbal teas infused with mistletoe and white lotus, or the traditional sake and biodynamic wine. Treat yourself to something different and be sure to stop by the retail shop next door to purchase the latest in Korean and Japanese ceramics for use with your own homemade tea. Don't forget to get nice tumblers.
Alice's Tea Cup – Afternoon Tea and Scones
Another unpretentiousness. In fact, you'll want to reconnect with your inner child again. Bring back long lost memories when visiting this tea house chain whose walls are adorned with paintings and ornaments from "Alice in Wonderland" and the "Mad Hatter."
And that's not all. There are amazing scones with jam and cream, cookies, spreads of tea and more. Again, be sure to grab some to go as there are tumblers, aprons, hot water boilers for tea and fairy wings (of all things) for sale at the built-in gift shop.
Bonus:
King's Carriage House – 251 E 82nd St, Manhattan
$24 gets you a full course that includes a wide selection of goodies: Goat cheese, salmon pinwheels, mango flavored tartelettes, tea cakes, and warm jam-covered scones. Yep, all the stuff you normally eat, right? All while relaxing in the backdrop of an intimate European manor house
Of course, let's not forget about the amazing tea, which is freshly brewed and infused with a wide assortment of flavors to your desired taste. But this is another "fine" establishment that requires reservations. 212-734-5490
There are many more amazing tea houses throughout Manhattan and in the boroughs as well but the aforementioned list is a great starting point. Check them out and tell us what you think.