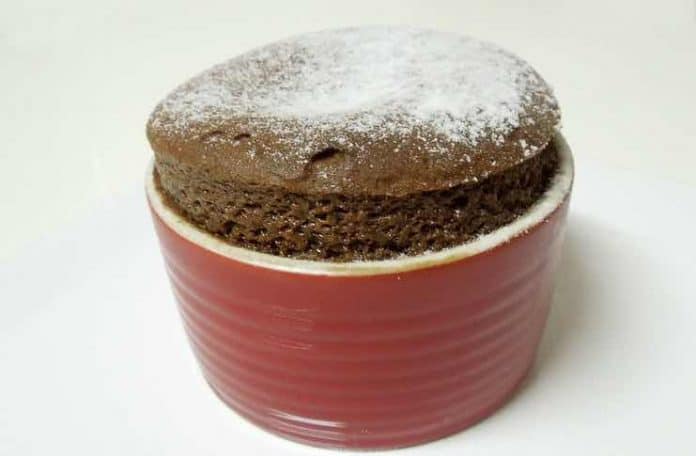 During the recent lock-down situation all over the world, it's become far more difficult to just 'pop out' and buy a snack to stave off a craving for something sweet. A quick and easy snack that can be prepared and eaten in just a few minutes will surely prove to be a winner. While being quick and easy, the dish we'll discuss in this post is also very tasty. It takes just a few simple ingredients to create the delicious Microwave Brownie, also known as 'Brownie in a Mug'.
Microwave Brownie Recipe:
What ingredients are required?
The basic microwave brownie recipe naturally requires a microwave oven, and just a few dry ingredients such as flour, sugar, baking powder, and cocoa powder. Chocolate chips and a minimal amount of salt can be added to the individual taste.
The Method – Place 30 grams of flour along with 50 grams of sugar in a large mug. Add two tablespoons of cocoa powder. 
The next step is to add a small amount of baking powder and salt. Using a fork or whisk it is necessary to thoroughly mix the dry ingredients together. 
Once the dry ingredients are properly mixed, the next step will be to prepare the wet ingredients. The process requires the wet ingredients to be thoroughly mixed before adding them to the dry ingredients. 
First, mix a quarter of a cup of milk with two tablespoons of vegetable oil and add a few drops of vanilla extract. 
Only when the wet ingredients are comprehensively mixed, add them to the dry mixture which was placed in the mug.
Cooking Your Microwave Brownie
This stage of the microwave brownie recipe can hardly be called 'cooking' as it takes such a short amount of time. Just prior to placing the mixture in the microwave, add a small number of chocolate chips. The length of time needed to fully 'cook' the brownie in the microwave will depend on its power.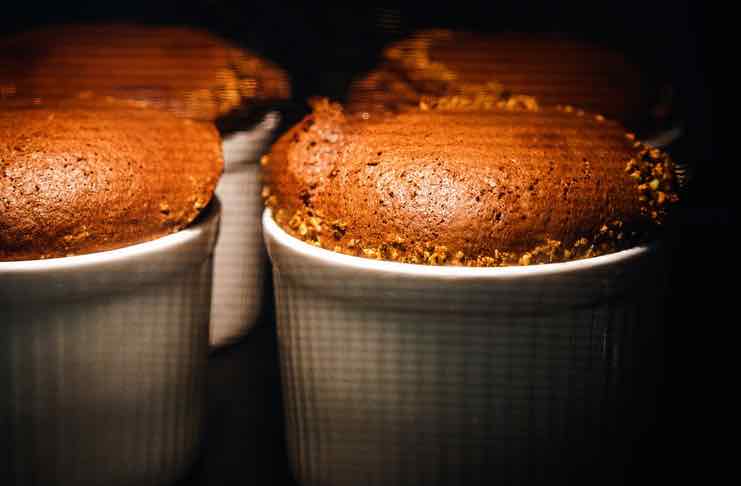 However, as previously stated, the required time will be very short, only taking between one and two minutes. For those who are unfamiliar with this type of microwave cooking, care should be taken when removing the mug as it will undoubtedly be VERY hot. Upon removal from the micro, your freshly baked microwave brownie has to be left for a while until it cools down.
The finishing touches
Once your microwave brownie has started to cool down sufficiently it is possible to add a wide range of toppings to provide the finish to the dish. Toppings can include such things as ice-cream, whipped cream, fresh fruit, or chocolate sauce. The brownie can be given a minimal finish by just dusting with icing sugar. 
The beauty of this dessert is that it is so simple yet delicious. The whole process can be undertaken in just a few minutes and the pre-preparation and washing-up required is minimal. For an almost instant snack, which does not require a large number of servings to be made to make the process worthwhile, the microwave brownie is a viable and delicious treat.
Brownie in a Mug Kit!
There are a few meal delivery services that deliver microwave brownie kits. For our followers in the UK for example, you can check Bad Brownie's kit which contains pretty much everything you need to make your own delicious brownies in a mug in less than five mins. The only ingredients you will need to add are butter and milk plus you'll need a microwave to cook the brownies in! 
An ideal gift or to keep stashed away in your cupboard for when you need a quick brownie fix!
Looking for a dessert spot in New York? Check out our post about street food desserts that will blow your mind, and our post about 5 dessert spots for New Yorkers.