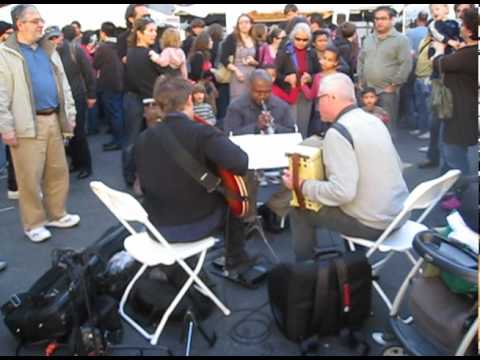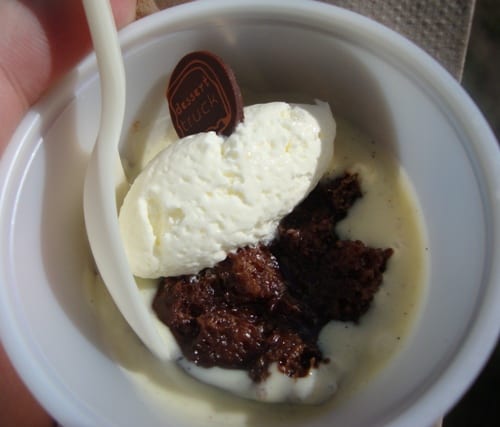 Crowdfunding is coming to the food truck world with a bang.
We recently told you about the Snap Truck raising the last $10,000 they needed to get their truck on the street via Kickstarter.
Now we hear Dessert Truck, the two-time Vendy Award Finalist, is looking to raise money for packaging to get their products into grocery stores.  We had their warm chocolate bread pudding w/vanilla custard sauce at the 2010 Vendy Awards, and it was spectacular!
Jerome Chang, owner of the Dessert Truck and DT Works is working with Paperwhite Studio to create a new brand and packaging so you can enjoy delicious Dessert Truck goodies in the comfort of your own home.  They have already raised over $3,000 and there are still 3 days left.
You can help fund the project with pledges of $5, $25, $50, $100 or $500.  For your pledge, you get desserts worth more than your pledge amount in return.  If the goal is not reached, your credit card is not charged for the pledge.
Jerome is using Lucky Ant for this project.  Check out the short video below for more details or click here for more details.
We also heard about another crowdfunding project coming down the pike from a Vendy-nominated food truck, but have been asked to keep quiet until the vendor is ready to go public.  We'll let you know about that one soon.