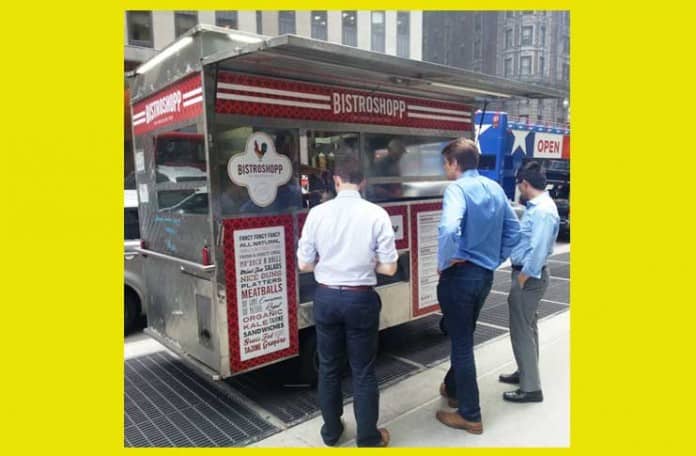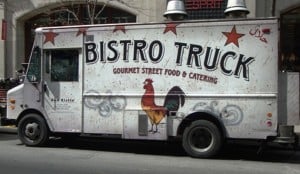 One of our favorite food trucks, Bistro Truck, is expanding with a new brick-and-mortar location on the Lower East Side.
As first reported in Fork In The Road, Yassir Z. Raouli has signed the lease on 124 Ridge Street, on the Lower East Side.  The restaurant offshoot will be called Rustic, a nod to what will be a hearty Moroccan-inspired menu.  Opening day is scheduled for April 20.
"It will be a neighborhood restaurant serving Moroccan-influenced rustic dishes, like tripe stew, grilled lamb liver wrapped in crepinette, roasted whole lamb, sweetbreads, and more unique culinary craziness — basically, a nose-to-tail cooking style," says Raouli.
Rustic will have 19 indoor seats, with more outdoors when it warms up.  He also expects to have a wine and beer license.
When Yassir closed the truck for the winter, we told you he was going to Morocco for a couple of months to "get some inspiration" and work on a few projects.  Now we know what one of the projects was.
We know the question on everyone's mind.  Yes, Bistro Truck will still be on the street.  Just before they closed, Yassir told us he was going to make some revisions to the truck menu, and re-open in mid-March.  Hopefully the new restaurant will not change that schedule, but we will let you know as soon as we do.
UPDATE: Bistro Truck told us they will be on the street from the beginning of April through Oct 31st.