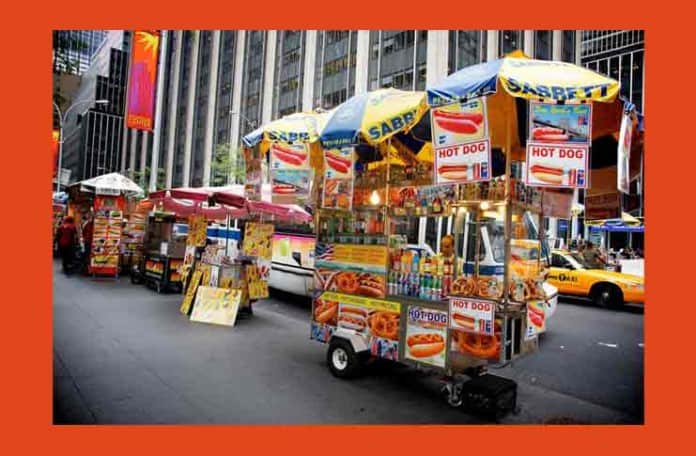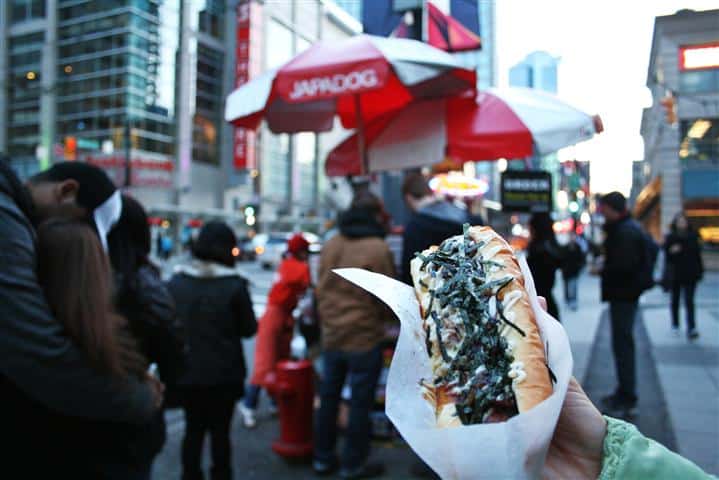 The Vancouver City Council (dubbed "Big Mother" by some of its inhabitants for their habit of trying to tell everyone what's good for them) will be increasing the number of street food vendors from 80 to 140 by this summer, with an increase of 15 vendors per year after 2011.
Instead of allowing just any operation to set up shop with little or no experience or passion for the food that they serve (as was the issue with last year's ill-advised lottery), this new proposal calls for the creation of a committee made up of local food experts representing a broad spectrum (sustainability, nutrition, cooking, etc.).  This committee will decide the fate of each application based on merit and promise.
Each applicant will be scored on a range of criteria (taste being one of them), and those with the highest point scores will then be permitted to choose their own location in the order of their ranking, instead of being randomly assigned.
"Our goal is to provide more diverse, healthier food options on the street," said deputy city manager Sadhu Johnston. "It's not just about providing healthy foods, it's about diversity, improved food access and affordability."
The city's move toward better street food choices began last year when it approved 17 pilot food stands that offered anything but hot dogs. With the vast majority of the city's previously existing 60 licenses devoted to the dog, the city wanted diversity.  The new initiative gave life to street burritos, dim sum, elk burgers, satay, even southern barbecue. But every one of those had to meet minimum standards as set by community nutritionists at the Vancouver Coastal Health Authority.
Battered fish and chips may be Vancouver's favorite comfort food, but it might be tough to find them on the street this summer.  At least not without some fruits or vegetables on the side.
Thanks to our friend James from Vancouver Street Eats for the info.