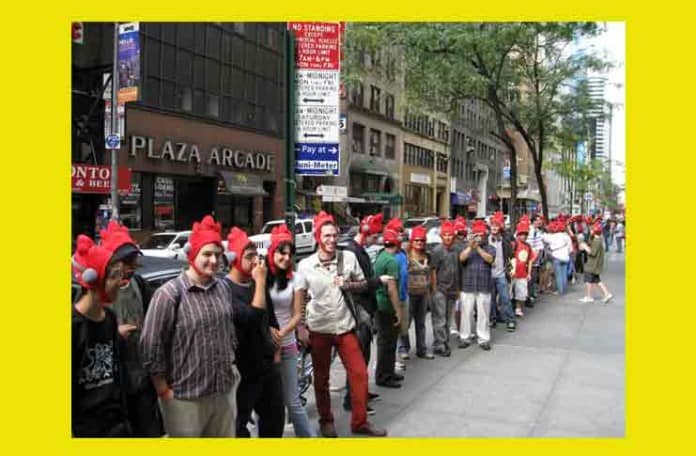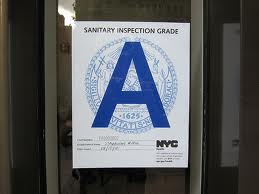 From Gothamist: Mayor Bloomberg thinks the city's street food vendors should be subject to the same letter grading system as brick-and-mortar restaurants—but the Health Department isn't so sure.
"I love to eat from the street vendors," Bloomberg said yesterday from Spark's Deli in Long Island City, the first restaurant to score an A under the letter system. "Personally, I would love to see … a sign up there telling whether or not the guy washed his hands before he reaches in and pulls out the hot dog."  He praised the letter system, saying, "The fact is that this letter-grading system has done a great job for the public and industry alike".
Health Commissioner Tom Farley was less-than-enthusiastic about the idea, saying "We can look at that, but we're not committing to that now."
Officials explained that there are 115 to 140 inspectors, but only 20 of them are assigned to food carts, making it hard to hit the hundreds of vendors. "Carts are mobile, making regular reinspections—such as those done at restaurants as part of grading—more difficult," officials said.
Last month, City Councilman Dan Garodnick suggested that street vendors should have to post their inspection results online. [Gothamist]