You may think making gourmet burgers at home is as simple as firing up the grill to achieve the same taste, quality, and texture for your burgers as found in fast food restaurant chains like Whataburger. However, you need to consider several things when making a gourmet burger at home, such as type of buns, temperature, and toppings, just like you consider specific ratios when cooking fluffy pancakes similar to ones at IHOP.
The good news is that you can create restaurant-style gourmet burgers at home and savor every bite. To achieve this, you can follow the top 5 tips mentioned in this article. Keep reading to explore!
Tip #1: Grind Your Own Meat
Purchasing store-bought ground beef may seem like the most convenient and hassle-free option. However, the problem is that you don't know what parts of the cow are added to it when it was grounded, even if it's fresh and clean.
If you can get your hands on ground beef from a trusted source, ask them to at least keep 20% fat content. Otherwise, it's always better to grind your own meat at home to ensure the right fat content, meat blend, and grind size. A high-quality food processor will do the job too.  
Tip #2: Don't Flatten Your Burgers
We all have noticed chefs or most YouTubers on their cooking channels pressing down on the burgers using a spatula as they are being cooked. This deprives the meat of its natural juices and can cause it to be dry, chewy, and hard, and you certainly don't want this for your burgers.
That's why you should use medium heat and let your burgers get nicely cooked without juices flowing out of them, so you can enjoy chef-inspired burgers right at home.
Tip #3: Flip Your Burger As Much As You Want
It's time to let go of the common misbelief that you can only flip your burger once when cooking. In reality, you can and should flip your burger as often as you like because this will allow it to cook evenly and faster. You won't have to deal with a longer cooking time and an uncooked inner part of the patty.    
Tip #4: Choose Your Bun Wisely
You can find plenty of buns in the market in various flavors, shapes, densities, and sizes. You can't just pick anyone. It mainly depends on the size of your patties. For a smaller, thinner patty, a standard-sized, soft bun at the supermarket will do the job.
On the other hand, if you're making a bigger gourmet burger at home, it's better to choose a sturdier bun, which is just the right size for your patty, to ensure it balances the flavor and doesn't suck all the patty juice.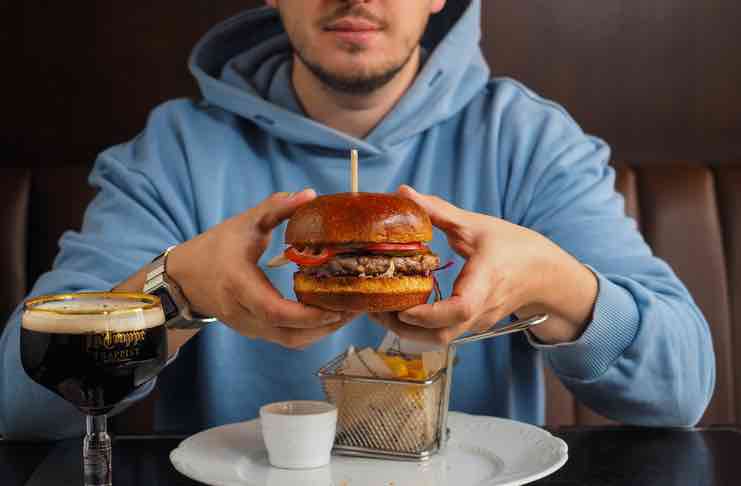 Tip #5: Melt the Cheese
You want to add the richness of melted cheese to your burger. Thus, you should always melt the cheese by placing it in the burger and then putting it on the grill to get all the flavors. Rather than using a slice of cheese, you should use grated cheese because it melts better into the burger.
After you remove the burger from the grill, wait for a few minutes to maximize juiciness, and then add your favorite vegetables, pickles, jalapeños, or ketchup/mayo blend as you prefer. 
Want to read more of our latest posts? Check out our review of Tavola in Chelsea Market.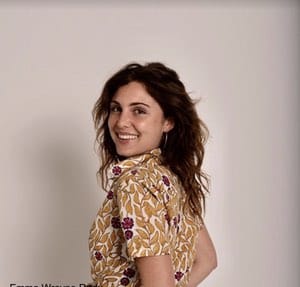 Emma Wrayne Rudy is a food connoisseur ready to indulge in every chance she gets to explore the beauty of New York City's endless food scene. Emma's writing style focuses on local hidden gems, food carts, food trucks, ma and pa joints, and eats that are affordable for everyone to try. With the diverse culture New York offers, she wants to emphasize on the foods that are less talked about and create a story behind each one. Growing up in Los Angeles at the age of seventeen Emma's curiosity for food started as she went to every restaurant she could and wrote reviews on her experience, the ambiance, and her meals. Moving to New York a year ago she is ready to take on the immense food culture New York City has to offer, and continues to dedicate her days to writing as much as she can to pursue her dream as a food writer and storyteller.